Best ACT Test Prep Courses in Oxford (England)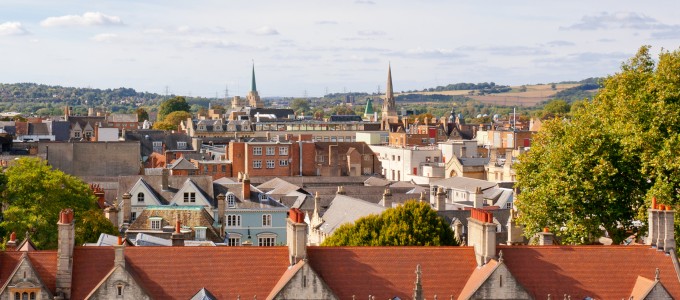 Manhattan Review's rigorous and comprehensive ACT prep services for university applicants in Oxford will help you reach your most optimistic ACT target scores. Options for ACT study in Oxford include traditional prep courses in on-site format, one-on-one tutoring for the ACT, online ACT group instruction, and ACT practice tests. Regardless of your preferred mode of educational delivery, you'll receive high-quality instruction from the most qualified ACT educators in Oxford. Our ACT teachers use innovative methods of instruction that keep students engaged, and our course content includes thorough coverage of ACT study techniques, testing strategies, and sectional test content. Manhattan Review is an international test prep company that was founded in New York City in 1999, and we now teach thousands of students in major European, North American, African, South American, and Asian cities. Our clients are regularly admitted to the best universities in the English-speaking world. Find out more about how Manhattan Review in Oxford can help you accomplish your goals by contacting us today. We can provide further information on our Oxford ACT learning plans and answer all of your questions by phone, email, or online.
University applicants can review a considerable amount of data about the undergraduate programs they are considering through the Common Data Set Initiative, which is a standardized format for schools to report statistics relevant to admissions. Common Data Sets for most institutions are easily viewable on university websites. Each participating institution ranks admissions criteria on a four-point scale, from "very important" to "not considered." According to a survey conducted by the National Association for College Admission Counseling, standardized test scores were among the most significant components of admission, as shown by the number of schools that ranked them "very important." Institutional Common Data Sets also provide middle-50% ACT and SAT scores for new students and information on their testing policies. It is advisable for prospective college students to consult these publications, which will help set target scores and clarify testing expectations. Test preparation is much more effective with clear goals based on reliable statistics.
Manhattan Review's ACT prep courses and ACT private tutoring in Oxford are strongly linked to highly selective university acceptance. Our ACT students have been successfully admitted to prestigious schools such as Harvard, Princeton, the Massachusetts Institute of Technology, Stanford, Cornell, Brown, Columbia, UC Berkeley, Johns Hopkins, the California Institute of Technology, the University of Pennsylvania, Vanderbilt, the University of Chicago, the University of Michigan, Georgetown, Swarthmore, Amherst, the University of Virginia, and countless others. Many of our former test prep clients are now accomplished professionals working for firms in Oxford or Fortune 500 companies (including Circassia Pharmaceuticals, Oxford University Press, Quite Interesting Limited, Intralink, Proctor & Gamble, Walgreens Boots Alliance, JP Morgan Chase, and State Farm Insurance). Manhattan Review's Oxford ACT prep services will help you get accepted to a great undergraduate program and learn the skills necessary for the modern economy.
Oxford
Primary Course Venue:

Royal Oxford Hotel
Park End Street
Oxford OX1 1HR, England

NOTE: We do NOT typically have staff at the venue, so email us before visiting the venue.
Meet an Oxford ACT Tutor: Maribel R.
Maribel R. has been teaching the ACT on-site and online for the past eight years. A resident of Oxford since 2014, she previously worked as an ACT prep tutor in Los Angeles. She completed her bachelor's degree in secondary education at Pennsylvania State University, and then earned a master of arts in teaching from the University of Southern California.
Maribel's students regularly compliment her command of ACT material, her ability to promote learning outside of the classroom, and her diverse approaches to teaching the ACT. She has become one of the leaders of our Oxford team of ACT educators, and has begun taking more and more responsibility for training new hires. In her spare time, Maribel likes to play chess, go for long bike rides, and read the works of Shakespeare.