Best ACT Tutoring in Oxford (England)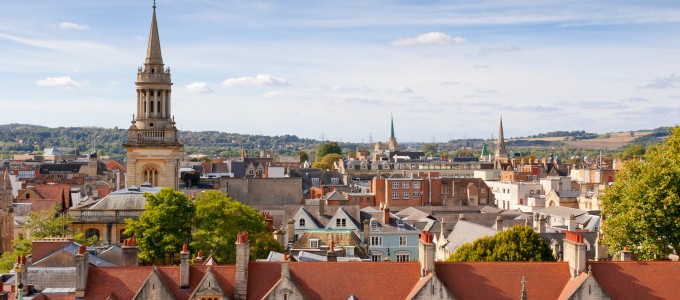 Manhattan Review's ACT prep services in Oxford produce tangible skill improvements and increased sectional scores. Prospective undergraduate university students in the Oxford area can significantly boost their ACT performance with our online ACT instruction, group ACT courses in on-site format, customized ACT tutoring in one-on-one settings, and ACT practice tests. Our students learn the most effective techniques for mastering ACT English, reading, science, and math exercises. Our ACT course offerings also include informed guidance on creating individualized plans for out-of-class study and helpful instruction on the development of important testing skills (such as time management, which is crucial to success on the ACT). Manhattan Review, an international educational services company founded in 1999, has been responsible for thousands of positive learning outcomes, including higher test scores and better university admissions prospects. Find out more about our high-end ACT prep services for students in Oxford by phoning, emailing, or contacting us online.
Most universities consider standardized tests in general and the ACT in particular to be an important part of their assessment of applicants. One reason for the continued relevance of standardized testing is the relative lack of uniform standards in U.S. high school coursework. Outside of the Advanced Placement and International Baccalaureate programs, a good deal of educational policy at the secondary level is set by the individual state departments of education, which makes assessments of high school grades considerably more difficult for university administrators. ACT scores are both consistent and easy to understand as representations of undergraduate student potential. Furthermore, grade inflation is a trend that has been shown by a fairly sizable body of credible research, which tends to devalue the perception of GPA. Finally, college enrollment has been steadily increasing, which creates a larger applicant pool and a need for more information on prospective university students (the SAT's recent adoption of ACT-style enhanced scoring showcases this necessity). Standardized testing is as entrenched as it has ever been, and it's also more competitive than ever before.
Manhattan Review's ACT prep courses and ACT private tutoring have taught numerous students around the world how to enhance their college applications by improving their test scores. Thousands of our clients have been accepted to their first-choice schools, including Stanford, the Massachusetts Institute of Technology, Harvard, Princeton, the University of Chicago, Yale, Columbia, Johns Hopkins, the University of Virginia, Dartmouth, Cornell, Duke, the University of Pennsylvania, Carnegie Mellon, the California Institute of Technology, UC Berkeley, the University of Michigan, and many more. Professional success is also typical of our former students, who work for many different types of organizations and in a wide variety of fields. Fortune 500 companies that have hired our past clients include Walgreens Boots Alliance, New York Life Insurance, JP Morgan Chase, United Continental Holdings, and World Fuel Services. We even have some former students working for important companies in Oxford, such as Oxford Analytica, Holywell Press, Circassia Pharmaceuticals, Intralink, and Exient Entertainment. Manhattan Review's ACT prep services in Oxford promote success in higher education and beyond.
ACT Private Tutoring
Hours package 12 to 48 hours, Personalized 1-on-1 Tutoring, In Person or Live Online
ACT Private Course
12 hours in total, Personalized 1-on-1 Course, In Person or Live Online
Oxford
Primary Course Venue:

Royal Oxford Hotel
Park End Street
Oxford OX1 1HR, England

NOTE: We do NOT typically have staff at the venue, so email us before visiting the venue.
Meet an Oxford ACT Tutor: Viola P.
Viola P. has been an ACT individual tutor and classroom instructor for Manhattan Review in Oxford since 2013. She relocated to Oxford after a successful 15-year career as a teacher of secondary-level mathematics, and she served on the faculties of public high schools in Philadelphia and in Pittsburgh (the latter is her home city). She has also taught prep courses for the SAT.
Viola is a graduate of Ohio State University and the University of Pennsylvania, with a bachelor's and master's degrees in education. She received top-1% scores on the SAT and on the GRE, and received merit scholarships for both her undergraduate and graduate education. Like most people from Pittsburgh, she is a fan of the Steelers, who she watches every Sunday.