Best GRE Test Prep Courses in Oxford (England)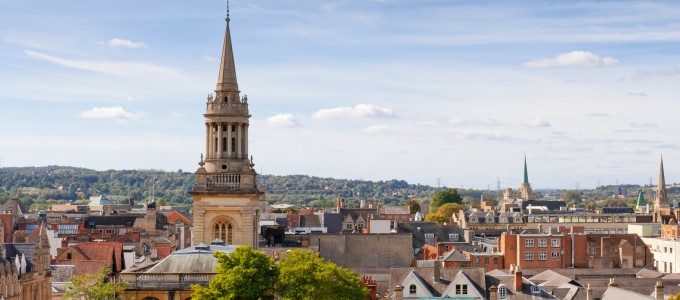 The Graduate Record Examination (GRE) is required of applicants to master's or doctoral-level programs in most academic disciplines. Successful performance on this challenging exam requires competent instruction. Manhattan Review is an international educational services company that has been teaching GRE prep since 1999. Our GRE offerings in the city of Oxford include on-site GRE prep courses, GRE classroom instruction in online interactive format, GRE private tutoring, GRE practice tests, application advising services, and MBA admissions consulting for prospective graduate business students taking the GRE instead of the GMAT. Manhattan Review's GRE courses and private tutoring plans combine innovative instructional methodologies, high-quality course materials, and Oxford's best GRE educators to provide our students with an engaging learning experience that quite simply gets results. Scheduling options for our GRE learning programs are flexible and convenient, and we can help you decide which one is best for you. Contact us today by phone, email, or online for details and answers to all of your questions.
Graduate school applicants often wonder how well they'll need to score on the GRE in order to have the best chances of acceptance to their preferred programs. Although higher is always better, arriving at an optimal target score range requires a bit of research. Averages for all test-takers are a good starting point. Verbal and quantitative section scores are reported on a scale of 130 to 170, which is obviously intended to have a midpoint of about 150. Recent testing data, however, shows that a score of 150 corresponds to the 47th percentile for verbal and the 39th percentile for quantitative, demonstrating an overall inflationary trend. Selective schools generally expect GRE scores that are far above average. Princeton University, for example, reports GRE averages of 161 verbal (the 88th percentile) and 162 quantitative (the 82nd percentile), and UCLA advises applicants to score in the range of 162-164 verbal (the 90th-94th percentiles) and 161-163 quantitative (the 79th-85th percentiles). There is a good deal of variation among specific university departments and programs, but the bottom line is the high GRE standards of prestigious institutions. We'll be happy to help you determine your individual target scores.
Manhattan Review GRE students have been accepted to graduate programs at some of the most exclusive universities in the world, including Oxford, Princeton, Harvard, Stanford, Cambridge, the University of Chicago, MIT, CalTech, UC Berkeley, the London School of Economics, Cornell, Brown, Georgetown, the University of Virginia, and many more. After finishing their graduate degree programs, our former GRE clients have pursued successful careers in a large number of public- and private-sector occupations. They've become important employees of Fortune 500 companies (such as JP Morgan Chase, Ford Motor, CVS Health, and Dow Chemical), firms in Oxford (including Electrocomponents plc, Wiley-Blackwell, Oxford University Press, and Oxford Computer Consultants, government agencies in the United States and United Kingdom, and private philanthropic foundations around the world. High GRE scores greatly enhance graduate school applications, and graduate degrees from top universities substantially improve job prospects after graduation. Let Manhattan Review help you accomplish all of your academic and professional goals.

My first class in Manhattan Review was a very good class. George is a very good teacher.
- Hugo (This student took our GRE course.)
Oxford
Primary Course Venue:

Royal Oxford Hotel
Park End Street
Oxford OX1 1HR, England

NOTE: We do NOT typically have staff at the venue, so email us before visiting the venue.
Meet an Oxford GRE Tutor: Corey A.
Corey A. is a graduate of the University of Wisconsin and the University of Virginia, with respective bachelor's and master's degrees in English literature. He has nine years of experience as a high school teacher and has taught GRE prep for six years. His GRE scores were in the top 1% of all test-takers on all three GRE sections, and a large number of his students have scored in the top 10%.
Corey has lived in the Oxford area since 2016, and has quickly become one of our most popular GRE tutors in both classroom and individual settings. His students characterize his teaching as detail-oriented, rigorous, and engaging, and they consistently report high levels of satisfaction with their GRE results. In his spare time, Corey is an avid fan of Major League Baseball, especially the Milwaukee Brewers.