Best LSAT Tutoring in Cambridge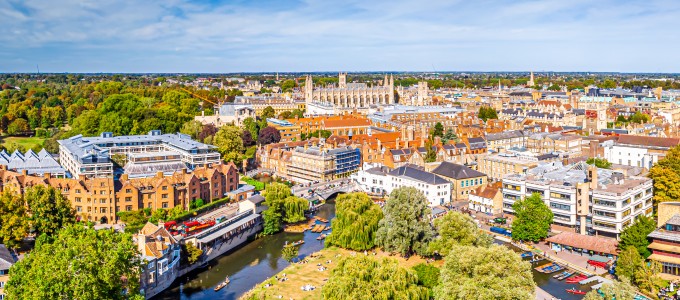 Acceptance to top law schools in the United States is extremely difficult without high scores on the Law School Admission Test (LSAT). The LSAT is often the most significant portion of the law school application due to its wide acceptance and connection to law school rankings. Manhattan Review in Cambridge provides all of the necessary services for elite LSAT scores, including on-site LSAT prep courses, online LSAT prep classes, LSAT private tutoring, and LSAT practice tests. Manhattan Review has taught thousands of students around the world how to master the LSAT, and we have been leading the industry in original approaches to LSAT teaching and learning since we were founded in 1999. Our LSAT group instruction is delivered by engaging instructors who use innovative instructional methodologies and high-quality course materials. Our private tutoring features customized instructional plans derived from individual student attributes such as LSAT weaknesses, LSAT target scores, academic background, and optimal learning style. Our LSAT practice tests precisely imitate the real LSAT for maximum assessment value. Learn more about our LSAT services for Cambridge students by contacting us right away.
Manhattan Review's LSAT clients have been accepted to the best postsecondary institutions for legal training, including Harvard, Yale, the University of Pennsylvania, the University of Virginia, Columbia, Duke, UC Berkeley, UCLA, Northwestern, and many other law schools at the top of the national rankings. Law school applicants are strongly advised to seek admission to higher ranked institutions, because these schools produce graduates with the best employment outcomes. According to U.S. News & World Report, the top 30 law schools in the United States place 90% or more of their graduates in jobs that require bar passage, and the top 50 schools have employment rates of 75% or better. Graduates of lower ranked schools fare much worse, such as the Western New England University School of Law (just 30% of graduates were in jobs that require bar passage within nine months of graduation), the University of Oregon School of Law (41%), and Pepperdine University School of Law (43%).
Acceptance to elite law schools requires high LSAT scores, which are attainable with Manhattan Review's rigorous and engaging LSAT instruction. LSAT prep is one of the most astute investments a prospective law student can make. In addition to stronger employment numbers, graduates of law schools with high LSAT averages also enjoy robust rates of compensation. No fewer than 19 top law schools in the United States report median private-sector salaries of $160,000 per year, including Harvard, Yale, the University of Virginia, Stanford, the University of Chicago, and Duke. Graduates of low-ranked law schools tend to earn far less, such as Charleston School of Law (private sector median of $48,000 per year), Southern Illinois University Carbondale School of Law ($47,500), and Western Michigan University's Cooley Law School ($45,000). Acceptance to lesser law schools may be easier in the short term, but a JD from a respected institution pays off in the long run. Manhattan Review's LSAT prep courses and private tutoring in Cambridge will help you meet the highest LSAT standards and get you admitted to a law school that will give you a bright future.
LSAT Private Tutoring
Hours package 12 to 48 hours, Personalized 1-on-1 Tutoring, In Person or Live Online
LSAT Private Course
12 hours in total, Personalized 1-on-1 Course, In Person or Live Online

Hello, I just wanted to let you know that the current class that i am taking is really helping my studies. George has been a great help and I thank you for fitting the class into my busy schedule.
- Simone (This student prepared for the LSAT with us)
Cambridge
Primary Course Venue:

Doubletree by Hilton Cambridge
Granta Place Mill Lane
Cambridge CB2 1RT, England

NOTE: We do NOT typically have staff at the venue, so email us before visiting the venue.
Meet a Cambridge LSAT Tutor: Arnie P.
Arnie P. grew up near Raleigh, North Carolina, and he comes from a large family of lawyers (both of his parents and three of his four siblings are practicing attorneys). He is a graduate of the University of North Carolina and of Duke University School of Law. His LSAT score of 174 was in the 99th percentile of all test-takers, and led to his first LSAT tutoring job in 2010.
Arnie is also a former Manhattan Review client, and he used our customized private tutoring to increase his LSAT score by 10 points. He enjoyed our LSAT teaching so much that he later applied for a job with us, and after seeing his impressive credentials, we quickly hired him. He taught for us in New York City before his relocation to Cambridge in 2015. When he's not teaching, Arnie is a legal consultant for several internet-based businesses.