Best LSAT Test Prep Courses in Glasgow (Scotland)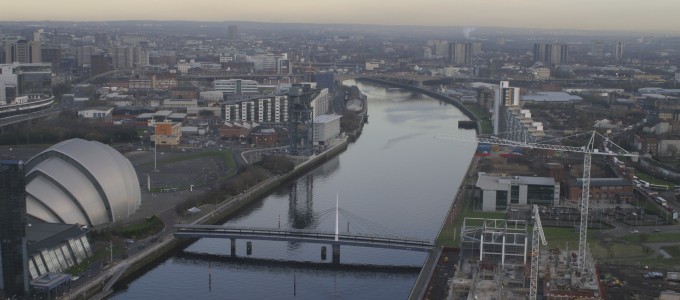 Every year, over a hundred thousand prospective law students prepare to take the Law School Admission Test, or LSAT. Some do well, but most will struggle. While standard test preparation may be adequate for entrance into a college or university, many students find that they need more in order to successfully pass the LSAT. Manhattan Review Glasgow has the state-of-the-art test prep services that will not only help you to be successful at taking the LSAT, but will also help you edge out the competition with a high score.
Since 1999, Manhattan Review has been helping students prepare for and successfully ace the LSAT. With a unique combination of world-class private tutors, interactive online courses and practice tests that are just like the real LSAT, students are given all the necessary tools and resources to succeed on test day. No matter what you're learning style is, Manhattan Review has the test prep services for you. Look no further than our track record in Glasgow.
Each and every year, all the top universities and law schools in Glasgow, like the University of Glasgow School of Law, exclusively recruit students who have participated in the Manhattan Review LSAT test prep program. Even further, graduates of our program also go on to have their pick among all the top law firms in the capital of Scotland, which says a lot given the competition in this global city.
There is no better way to edge out the competition than to invest in the elite LSAT test prep services from Manhattan Review Glasgow. You won't regret your time with us, and your future will never look brighter.

Hello, I just wanted to let you know that the current class that i am taking is really helping my studies. George has been a great help and I thank you for fitting the class into my busy schedule.
- Simone (This student prepared for the LSAT with us)
Glasgow
Primary Course Venue:

Glasgow Marriott Hotel
500 Argyle Street
Glasgow G3 8RR, Scotland

NOTE: We do NOT typically have staff at the venue, so email us before visiting the venue.
Meet a Glasgow LSAT Tutor: Sara P.
When Sara first moved to Glasgow with her husband, Dave, she wasn't sure how she would fit into the international city. After all, she only moved to Glasgow because of Dave's new job. However, what she soon realized was that her extensive experience as a corporate lawyer, coupled with her background of superb test taking skills (on the SAT as well as the LSAT) was enough to help her segway into a teaching career.
In addition to taking on a teaching job at a law school in Edinburgh, Sara wanted something more that would help her connect with the local students who were studying for the standardized tests. It didn't take long for Sara to discover and join the elite team of professional tutors with Manhattan Review. Once she joined the team, Sara was like a natural as a private tutor. Students were quick to respond to her down-to-earth nature and they are always eager to teach her new things about their beloved city. Sara hopes to one day become a full-fledged Glaswegian.
In her spare time, Sara and her husband frequent the Scottish Ballet and the National Theatre of Scotland. They also are big travelers, refusing to let their passports expire, they have been to nearly ten countries in addition to making annual trips to the United States.