Best LSAT Test Prep Courses in Manchester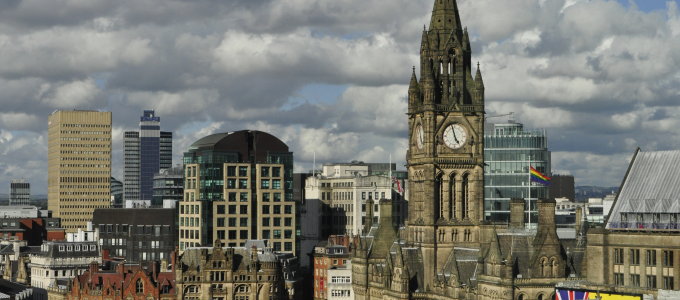 Manhattan Review offers the most effective preparation for the Law School Admission Test (LSAT) available in Manchester. Our LSAT preparation services have been successfully preparing students for the LSAT in cities around the world since 1999. Both on-site and online LSAT prep classes are available, all of which are taught by experienced educators with degrees from elite institutions and tireless dedication to helping their students achieve their goals. Manhattan Review's LSAT prep classes have helped many students reach the high LSAT scores required for admission to the law schools at Harvard, Yale, Columbia, UC Berkeley, Northwestern, Georgetown, and Vanderbilt, all of which have acceptance rates that are quite low. We've taught countless students how to get the LSAT scores they need, and we'd like to do the same for you.
Informed sources agree that it is extremely unwise to attempt the LSAT without significant preparation. The LSAT is both challenging and competitive, with rigorous sections on reading comprehension, analytical reasoning, logical reasoning, and writing that test the abilities and endurance of more than 105,000 prospective law students annually. Students are strictly limited in the number of times they are allowed to take the LSAT, and scores from all test attempts are reported to law school admissions committees. For many law schools, the LSAT is the most important component of law school applications, because undergraduate GPA can be affected by differences in the rigor of undergraduate curricula (and also because the LSAT scores of admitted students play an important role in law school rankings). Manhattan Review's LSAT prep classes and private LSAT tutoring will ensure that your performance on this difficult test is supported by adequate preparation.
Manhattan Review's past LSAT students have distinguished themselves both in law school and in the legal profession. Many of our former LSAT clients are now practicing attorneys at prestigious law firms, such as Gibson Dunn, Arnold & Porter, Baker & McKenzie, Covington & Burling, and Bryan Cave. They practice in almost every area, including administrative law, class action litigation, corporate law, mergers and acquisitions, intellectual property, and criminal law. At Manhattan Review, your academic success and professional advancement are our first concern. Contact us for more information on how we can help you get ahead.

Hello, I just wanted to let you know that the current class that i am taking is really helping my studies. George has been a great help and I thank you for fitting the class into my busy schedule.
- Simone (This student prepared for the LSAT with us)
Manchester
Phone: +44 161 884 0149

Primary Course Venue:

Manhattan Review GMAT GRE TOEFL
Prep & Admissions Consulting
Suite 10, 111 Piccadilly
Manchester M1 2HX, England

NOTE: We do NOT typically have staff at the venue, so email us before visiting the venue.
Meet a Manchester LSAT Tutor: Edward B.
Edward B. is a native of County Cork, Ireland, and grew up on his parents' dairy farm. His university education took place in the United States, where he completed a BA in philosophy at Johns Hopkins University and a JD at the University of Pennsylvania Law School. After law school, Edward accepted a position with a lobbying firm in Washington, DC, spending five years helping the firm's corporate clients advocate for their policy preferences. He eventually grew dissatisfied with spending his professional life working to promote a narrow set of interests, and left the law firm to pursue a career in teaching.
Edward began his teaching career with a single law school course at a public university in suburban Virginia. He completed his state teacher certification courses at George Mason University, and added high school philosophy classes to his teaching duties. He was then hired as an LSAT tutor to work out of Manhattan Review's Washington, DC office. Edward's diverse experience as a lawyer and educator made him the ideal person to direct our LSAT operations in Manchester, and he was also eager to be closer to his family in Ireland. Edward's students respect his passion for teaching and knowledge of the law, and frequently praise his abilities as an educator. In his spare time, he is a blues guitarist, boxer, and avid fan of American football.