Best LSAT Test Prep Courses in Oxford (England)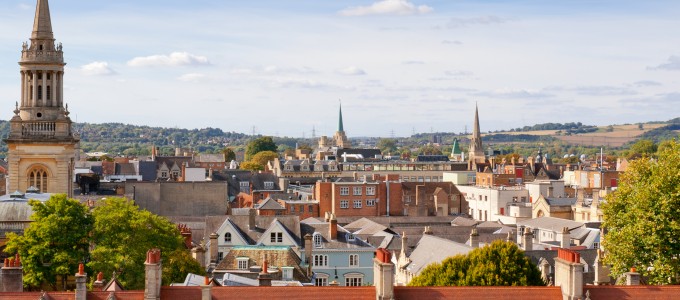 The fortunes of law school applications are heavily tied to student scores on the Law School Admission Test (LSAT). High LSAT scores convince law schools that a candidate has the aptitude for law school coursework. Manhattan Review is Oxford's top provider of LSAT preparation services in Oxford, with several effective and convenient LSAT learning options and ancillary services available. We offer on-site LSAT prep courses at practical locations in Oxford, online LSAT prep courses that make use of the latest in educational technology, customized and intensive private LSAT tutoring, and reliable LSAT practice tests that substantively assist LSAT studies. Manhattan Review has been teaching LSAT prep in major cities around the world since our company was founded in 1999, and we have guided thousands of students into their chosen law schools in the United States and Canada. Our LSAT teachers have all of the necessary legal and educational experience to produce top LSAT scores, and they implement Manhattan Review's innovative instructional methodologies using thoroughly developed course materials. Residents of the Oxford area cannot find a better LSAT prep resource.
LSAT scores are reported on a scale of 120 to 180. The LSAT tests a variety of general skills, but unlike most other standardized tests there are no subscores. Approximately 50% of all test-takers score above 151, with scores of 154, 160, 164, and 173 representing the 60th, 80th, 90th, and 99th percentiles respectively. The top 20 law schools in the United States generally report average LSAT scores in the top 10% or higher, and successful applicants to the top 50 law schools typically score in the top 25%. Furthermore, high LSAT scores can often compensate for lower undergraduate GPAs, and top-scoring students usually receive several offers of admission. Upper-percentile LSAT scores are nearly always the result of substantial preparation with knowledgeable and experienced LSAT teachers. Manhattan Review's LSAT prep services in Oxford will help you learn to master each type of LSAT exercise, show you how study in the most effective possible manner, and build confidence in your own natural abilities.
Manhattan Review's LSAT learning programs have helped our students get accepted to the most prestigious law schools in North America, including Harvard, Yale, Columbia, New York University, Stanford, the University of Chicago, Northwestern, Georgetown, Cornell, the University of Virginia, Duke, the University of Southern California, and many more. Graduates of these institutions earn high starting salaries and the potential for even higher long-term earnings. No fewer than 34 American law schools, including all of the above-named institutions, report average private-sector salaries of $100,000 per year or more for their graduates, and at least 29 of these schools boast employment rates of 90% or better (within six months of graduation). It is important for students considering law school to research average LSAT scores, employment rates, and salaries, and law schools are required by the American Bar Association to disclose all of this data. In general terms, the schools that have the highest average LSAT scores also have the most favorable employment numbers and average salaries.

Hello, I just wanted to let you know that the current class that i am taking is really helping my studies. George has been a great help and I thank you for fitting the class into my busy schedule.
- Simone (This student prepared for the LSAT with us)
Oxford
Primary Course Venue:

Royal Oxford Hotel
Park End Street
Oxford OX1 1HR, England

NOTE: We do NOT typically have staff at the venue, so email us before visiting the venue.
Meet an Oxford LSAT Tutor: Sara S.
Sara S. is a graduate of the University of Florida and Duke University School of Law. Originally from Mobile, Alabama, she has lived in the United Kingdom since 2013, and taught LSAT prep in Raleigh, North Carolina for five years prior to her relocation. She is a practicing attorney with significant experience as a litigator, and periodically returns to the United States to represent selected clients in court.
Equally comfortable in group class or private tutoring formats, Sara has now taught LSAT prep to over 500 clients, many of whom have become law students at selective institutions such as Princeton, UCLA, UC Berkeley, Columbia, and the University of Texas-Austin. She is a married mother of three who enjoys cooking, yoga, and traveling with her family.