Best LSAT Test Prep Courses in London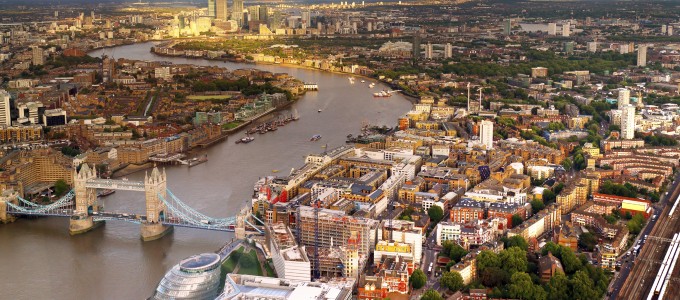 Applicants to law schools in the United States should be well prepared for the Law School Admission Test (LSAT). London students seeking to study at these law schools can rest assured that Manhattan Review offers a full range of LSAT prep courses and tutoring services locally. We combine the experience of a company that has been well connected to American legal education since 1999 with strong ties to the London community. Manhattan Review's LSAT prep classes have strengthened the successful applications of law students and graduates of Harvard Law School, Yale Law School, Georgetown Law Center, the University of Virginia School of Law, and several other fine institutions. Don't let inferior LSAT prep overrule your law school plans. Manhattan Review's LSAT prep services will make the strongest possible case for your application!
Manhattan Review's LSAT prep courses won't just teach you the logical reasoning, reading comprehension, analytical reasoning, and writing skills evaluated on the test. We'll also cover astute test-taking strategies that take advantage of our intimate knowledge of the test's composition. The LSAT is mostly a multiple-choice exam, which means that process of elimination can be used to narrow down the range of correct options. We'll show you how to use this strategy to your advantage, based on our familiarity with some general trends and tendencies within the test. We certainly don't claim that we can make the LSAT easy, but we are confident that we can help you do better than you otherwise would. The LSAT is a challenge that shouldn't be faced alone. Manhattan Review's London LSAT prep courses will give you the skills, knowledge, and self-assurance you need in order to do your best.
Manhattan Review alumni include a large number of currently practicing attorneys. Our former London students now work at some of the world's largest law firms, including Baker & McKenzie, Latham & Watkins, Mayer Brown, Kirkland & Ellis, and many others. We've helped get careers started in virtually every type of legal practice, from healthcare law to public interest advocacy. Whatever specialty you decide to pursue, it all starts with strong LSAT scores. Manhattan Review's LSAT prep courses, private tutoring, and LSAT practice tests will ensure that your LSAT scores make a strong impression on the admissions committee at your chosen school.

Hello, I just wanted to let you know that the current class that i am taking is really helping my studies. George has been a great help and I thank you for fitting the class into my busy schedule.
- Simone (This student prepared for the LSAT with us)
London
Manhattan Review GMAT GRE TOEFL Prep & Admissions Consulting
Suite 36
88-90 Hatton Garden
Holborn
London EC1N 8PG
United Kingdom

Phone: +44-20-7060-9800

NOTE: We do NOT typically have staff at the venue, so email us before visiting the venue.
Meet a London LSAT Tutor: Peter G.
Peter G. is a practicing attorney working for the London branch of a U.S. law firm, specializing in project finance. He is a graduate of George Washington University and American University's Washington College of Law, and practiced in Washington, DC for five years before coming to the UK. His own LSAT scores placed him in the 97th percentile of all test-takers, and he has been an LSAT tutor since he was a law student. Peter joined Manhattan Review's team of LSAT tutors in 2011, and he has gotten his students accepted to several of the top law schools in the United States.
Peter's students praise his legal experience, patient tutoring, and intellectual abilities. "Peter showed me how to focus my efforts, so that I could make the most of my study time," remembered one former student. "His tutoring made me believe in myself, which was just as important as the test prep." In his off-hours, Peter enjoys rowing, skateboarding, and hiking. His students have been known to find him at some of the local taverns that show American sports on TV, and he is particularly fond of the Washington Capitals.