Best LSAT Test Prep Courses in Cambridge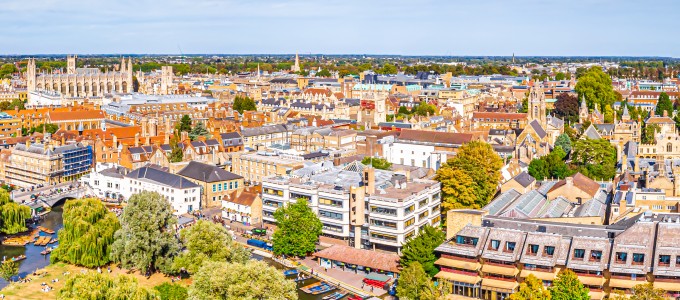 Student scores on the Law School Admission Test (LSAT) are often the difference between successful and unsuccessful law school applications. Cambridge students interested in acceptance to law schools in the United States and Canada can impress admissions committees with the high LSAT scores available with the help of Manhattan Review's local LSAT prep services. We have been leading the industry in standardized test prep since we were founded in 1999, and we offer a full range of LSAT services to accommodate all types of students in Cambridge. Options include rigorous LSAT prep courses in on-site format, convenient and tech-savvy LSAT online instruction, and customized LSAT tutoring, all of which are offered at practical times and locations around Cambridge. Manhattan Review's LSAT programs combine highly developed course materials, cutting-edge instructional methodologies, and Cambridge's best LSAT educators for the most effective available LSAT learning. You'll master LSAT content, test-taking strategies, time management skills, and organization of study time, which will produce your highest possible LSAT scores. Get in touch with us today, so we can discuss it further.
Available data on the LSAT makes it possible to rather precisely target the scores necessary for acceptance to a given law school. The most useful resource in this regard is the Law School Admission Council (LSAC), which reports acceptance rates by LSAT scores for many ABA-accredited law schools. Arizona State University's Sandra Day O'Connor College of Law accepted 100% of applicants who scored 170 or above, but just 4% of students who scored below 155. At Emory University School of Law, students scoring between 160 and 164 had acceptance odds of approximately 16%, but students with LSAT scores of 165 or above had an acceptance rate of about 84%. The University of North Carolina School of Law's admission rates for LSAT scores above and below 160 were 78% and 12% respectively. Penn State Law's overall acceptance rate is about 42%, but students who score 160 or better on the LSAT are more than twice as likely to be accepted (89%). At Manhattan Review, we are dedicated to helping you receive the LSAT score you need in order to submit a successful application to your preferred law school.
The value of Manhattan Review's LSAT prep courses and private tutoring in Cambridge has been consistently demonstrated by academic and career accomplishment. We've helped thousands of students get accepted to the best law schools in the United States and Canada, including Yale, Harvard, Columbia, Stanford, the University of Chicago, Georgetown, Northwestern, the University of Michigan, Vanderbilt, McGill, the University of Toronto, the University of British Columbia, and the University of Alberta. Many of our former LSAT clients are now graduates of these fine law schools, and have been hired by Fortune 500 companies (including Dow Chemical, Bank of America, Ford Motor, and Microsoft) and top law firms (such as Norton Rose Fulbright, DLA Piper, K&L Gates, and Sidley Austin). Hiring decisions for law school graduates are often based on law school rankings, and graduates of the best schools generally receive the best job offers. Let Manhattan Review help get you accepted to a selective law school and get you started in a lucrative and rewarding legal career.

Hello, I just wanted to let you know that the current class that i am taking is really helping my studies. George has been a great help and I thank you for fitting the class into my busy schedule.
- Simone (This student prepared for the LSAT with us)
Cambridge
Primary Course Venue:

Doubletree by Hilton Cambridge
Granta Place Mill Lane
Cambridge CB2 1RT, England

NOTE: We do NOT typically have staff at the venue, so email us before visiting the venue.
Meet a Cambridge LSAT Tutor: Raquel A.
Raquel A. is a New York City native who has been an LSAT tutor since 2007. As a lawyer, she specializes in patent cases, and she is currently a staff attorney for a Cambridge firm that does business in the United States. She is a graduate of Cornell University and New York University School of Law.
According to her students, Raquel's LSAT teaching is thorough, engaging, and effective. "At our first session, Raquel quickly realized that my reading comprehension needed work," said one of her students. "We used examples from literary and general interest sources in order to improve my abilities, and then applied my new skills to LSAT exercises. The jump in my practice scores was remarkable."