Best LSAT Tutoring in Oxford (England)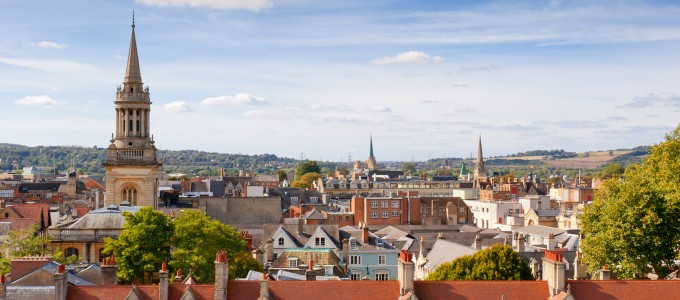 Manhattan Review is an international test prep company that offers the best LSAT preparation services for the Law School Admission Test (LSAT) available in Oxford. Students who prefer group instruction should opt for our on-site LSAT prep courses or interactive online LSAT prep classes. Students in need of a more intensive LSAT learning program should choose our customized private LSAT tutoring, which features individual instruction targeted toward the characteristics and goals of each client. All LSAT students can benefit from our LSAT practice tests, which are an integral part of the preparation process. Manhattan Review has been one of the industry's most innovative companies since we were founded in 1999, and we have grown into a global firm with operations in major European, North American, Asian, and African cities. Our footprint as a company is both worldwide and local, and we adapt our course offerings to meet the needs of each community we serve. Find out more about our LSAT prep in Oxford by contacting us today for details.
Manhattan Review students have been accepted to the most highly ranked law schools in the United States and Canada, including Harvard, Stanford, the University of Chicago, Yale, Georgetown, the University of Pennsylvania, the University of Virginia, the University of Toronto, the University of British Columbia, and McGill. Law school applicants must realize that institutional prestige matters a great deal when it comes to future employment prospects. The highest ranked institutions expect the highest LSAT scores, but they also produce graduates that are extremely competitive in the job market. The 50th percentile LSAT score at Yale Law School, for example, is 173, but this school also has an employment rate of 99% and an average private-sector salary of $160,000 per year. There is no point in attending a law school with poor employment numbers, as this can be nothing more than a waste of time and money (the University of Western New England School of Law, for instance, reports that just 30% of its recent graduates are employed in jobs requiring bar passage).
High LSAT scores are one of the keys to a successful legal career. Many students are intimidated by the LSAT expectations of the top schools, but high scores can be attained if the student has professional instruction and devotes sufficient effort to preparation. Manhattan Review's LSAT prep courses and private tutoring meticulously delve into each area tested on the LSAT and show our students how assimilate this content. We also teach you test-taking strategies that maximize the odds of correct answers, and help you organize your study time with techniques that maximize the effects of out-of-class preparation. You'll learn LSAT prep from Oxford's most qualified LSAT teachers, who are graduates of top universities and law schools, highly experienced LSAT educators, and friendly people who enjoy seeing their students succeed. Don't trust your future legal career to ineffective self-study methods or inexperienced tutors. Manhattan Review in Oxford provides reliable and proven LSAT services in which you can have supreme confidence.
LSAT Private Tutoring
Hours package 12 to 48 hours, Personalized 1-on-1 Tutoring, In Person or Live Online
LSAT Private Course
12 hours in total, Personalized 1-on-1 Course, In Person or Live Online

Hello, I just wanted to let you know that the current class that i am taking is really helping my studies. George has been a great help and I thank you for fitting the class into my busy schedule.
- Simone (This student prepared for the LSAT with us)
Oxford
Primary Course Venue:

Royal Oxford Hotel
Park End Street
Oxford OX1 1HR, England

NOTE: We do NOT typically have staff at the venue, so email us before visiting the venue.
Meet an Oxford LSAT Tutor: Annabel B.
Annabel B., a native of New York City, has been an LSAT tutor for Manhattan Review since 2009. Before being transferred to Oxford in 2015, she was a tutor for our branches in Boston and New York. She received an LSAT score of 175, which is as good or better than 99.4% of all test-takers. She specializes in private tutoring, which she feels is the best use of her skills.
Annabel is a graduate of Brown University and Columbia University Law School. She spent three years as an associate at a New York City firm before deciding that the fast pace and 70-hour work weeks were not for her. These days, she maintains her legal skills through legal consulting on a remote basis and occasional court cases. In her spare time, she is an avid amateur violinist.