Best LSAT Tutoring in Glasgow (Scotland)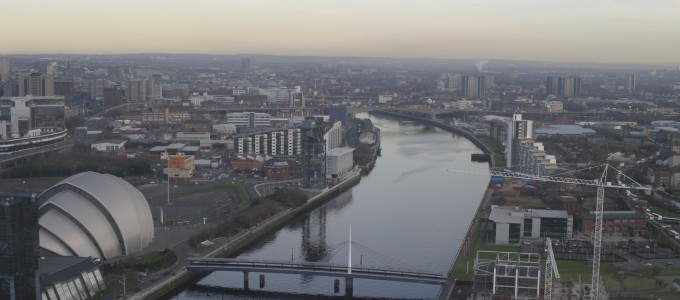 The Law School Admission Test, or LSAT, plays a significant role in the admissions process for law schools in many countries all around the world. Prospective law students who are eager to gain acceptance into law school must effectively meet a minimum standard of verbal and analytical reasoning skills. However, with so few openings each year for incoming students, there is an increasing amount of pressure to perform that often impacts test performance for many students. That's where Manhattan Review's world-class private tutoring services that can help.
Since 1999, Manhattan Review has been gladly delivering top-notch LSAT private tutoring services to students all over the world. We accomplish this by providing an a la carte program that is uniquely suited to fit the individual student's needs. Students are given access to elite professional private tutors, who are also experts in their fields, as well as access to the most state-of-the-art interactive online courses. Additionally, students are given access to a bevy of other tools and resources to aid them in test preparation, including practice tests that mimic the real LSAT and other information.
Every type of test taker is welcome. Our trained professionals are skilled with working with all levels of test takers and students, customizing each course to fit each student's needs. At Manhattan Review, we have experience taking even the most challenged test taker and turning them into a high LSAT test scorer. As a result of doing so, we have built up a reputation like no other, when it comes to test prep services.
From the top universities and law programs in Glasgow, like the University of Strathclyde School of Law, to the top law firms, like McClure & Partners and Elizabeth Baker Solicitors, they all have recruited talent from Manhattan Review, with consistent results. Manhattan Review is known for delivering the top talent all around the world, Glasgow included.
LSAT Private Tutoring
Hours package 12 to 48 hours, Personalized 1-on-1 Tutoring, In Person or Live Online
LSAT Private Course
12 hours in total, Personalized 1-on-1 Course, In Person or Live Online

Hello, I just wanted to let you know that the current class that i am taking is really helping my studies. George has been a great help and I thank you for fitting the class into my busy schedule.
- Simone (This student prepared for the LSAT with us)
Glasgow
Primary Course Venue:

Glasgow Marriott Hotel
500 Argyle Street
Glasgow G3 8RR, Scotland

NOTE: We do NOT typically have staff at the venue, so email us before visiting the venue.
Meet a Glasgow LSAT Tutor: Vaughn
Growing up, Vaughn always found school challenging. So, it was no surprise to him when he realized that his score on the SAT wasn't good enough to go to the college that he wanted to attend. It was during this time that he began to implement different test preparation strategies, which ultimately helped him to score in the 99th percentile and earn him a spot at the prestigious University of Edinburgh.
After completing his Bachelor's degree program at the University of Edinburgh, he then began studying for and ultimately aced the LSAT, expanding on his previously used study techniques and test prep tactics. He was so disciplined and consistent that other prospective law students would often join him in study sessions. This experience would also prove beneficial to Vaughn after law school as he began to contemplate career avenues upon his move back to his hometown of Glasgow. It's also how he happened upon joining the elite team of professional tutors at Manhattan Review Glasgow.
Like so many of our world-class tutors, Vaughn works simultaneously in his field, as a highly successful lawyer in addition to tutoring with us at Manhattan Review. Although it may seem like a lot of work, Vaughn agrees with the other tutors that it is well worth it because it gives him and the other tutors the benefit of real world experience and expertise that they can then impart onto students. Having litigated quite a few high profile cases over the course of his ten-year law career, Vaughn is truly an asset to our LSAT test prep program and every year students always agree.
Aside from his passion for the law, Vaughn enjoys spending time with his wife, Elana and their new puppy, Maximillian. The couple frequent the various boutiques and shops on the West End and are big fans of site seeing in their own city, especially the architecture.