Best GMAT Tutoring in Edinburgh (Scotland)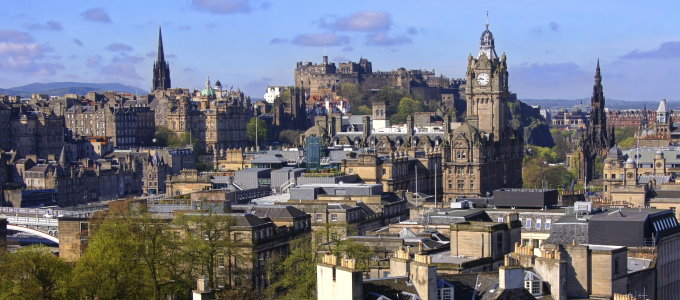 Manhattan Review in Edinburgh is a top-notch provider of private tutoring and prep classes for the Graduate Management Admission Test (GMAT). Founded in 1999 by a business school professor, our company is intimately familiar with the GMAT and has a long record of helping our students receive top scores on the exam. Manhattan Review's private GMAT tutoring is effective because of the personalized nature of our instruction. We consider every relevant factor in each student's background and craft a customized learning plan that maximizes results. An individual learning plan can vary considerably, depending on chosen business schools, undergraduate major, learning style, and student personality. Our tutors are highly qualified to meet the specific test prep needs of each student, which is why our services stand out from the competition. The GMAT is too important to your prospects as a business student to entrust to unproven self-study methods or tutoring companies with inadequate knowledge of the test. Let Manhattan Review's private GMAT tutoring and prep classes in Edinburgh help you get accepted to the business school of your choice.
High GMAT scores can be linked to both selective business school admission and high average salaries after graduation. Harvard Business School, for example, accepts approximately 11% of applicants. Those accepted applicants scored an average of 730 on the GMAT and earned an average annual salary of $120,000 after completion of their degrees. At Stanford Graduate Business School, accepted students (about 7% of all applicants) had an average GMAT score of 732 and an average post-graduation salary of almost $126,000 per year. Emory University's Goizueta Business School has an acceptance rate of about 31%, an average GMAT score of 681, and an average annual salary of about $104,000 for its graduates. Manhattan Review's GMAT private tutoring and prep classes will help get you accepted to a great business school, which will get you on your way to a lucrative career in business.
Manhattan Review's GMAT students have studied at and graduated from most of the top business schools in the United States, United Kingdom, and around the world. Our company is well represented at institutions such as Dartmouth College's Tuck School of Business, the University of Pennsylvania's Wharton School, Columbia Business School, the Massachusetts Institute of Technology's Sloan School of Management, and the University of Edinburgh Business School. Our former GMAT clients have succeeded in business as essential employees of Fortune 500 companies, including Berkshire Hathaway, Apple, General Electric, and Verizon. We've also contributed to the business community of Edinburgh by teaching GMAT prep to future employees of the Leith Agency, Black & White Publishing, CKD Galbraith, the Royal Bank of Scotland, and many other firms that are based in the area. Contact Manhattan Review right away for more information on how we can help you start or improve your business career.
GMAT Private Tutoring
Hours package 12 to 48 hours, Personalized 1-on-1 Tutoring, In Person or Live Online
GMAT Private Course
12 hours in total, Personalized 1-on-1 Course, In Person or Live Online

Very Personable, great to work with. Always prompt and professional. Excellent, top notch instruction.
- Theodore
Edinburgh
Primary Course Venue:

Marriott Edinburgh
111 Glasgow Road
Edinburgh EH12 8NF, Scotland

NOTE: We do NOT typically have staff at the venue, so email us before visiting the venue.
Meet an Edinburgh GMAT Tutor: Sheilagh M.
Sheilagh M. was born in Belfast, Ireland, but she grew up in Edinburgh. She is a graduate of Heriot-Watt University and the University of Texas at Austin's McCombs School of Business, with BA and MBA degrees respectively. Her GMAT scores ranked in the 95th percentile of all test-takers, and her teaching experience includes GMAT and GRE tutoring, high school economics courses, and a graduate teaching assistantship.
Sheilagh is one of Manhattan Review's most sought-after GMAT tutors, and her students describe her teaching style as both effective and engaging. "I expected my GMAT tutor to help with my test scores, but I didn't expect to enjoy the process," said one student. "Sheilagh's tutoring was both rigorous and pleasant. It was one of the best learning experiences I've ever had." These days, Sheilagh spends most of her free time working on her goal of becoming an independent businesswoman, with several business ideas currently in the development phase.