Best GMAT Tutoring in Manchester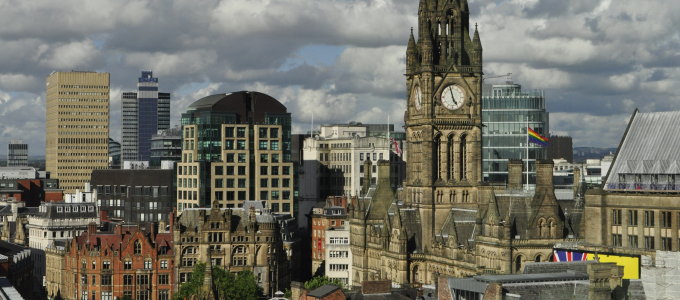 Manhattan Review offers the best one-on-one private tutoring for the Graduate Management Admission Test (GMAT) available in Manchester. Our GMAT tutoring plans are custom-designed for each client, and they incorporate every relevant consideration, from academic needs and chosen business schools to learning style and personal background. We also take great care to match each student with the tutor that is best for him or her. Our tutors come from a wide variety of backgrounds and teach in many different ways, but they all possess outstanding academic credentials, experience in the business world, and dedication to teaching. Manhattan Review has been helping students reach their business school goals since 1999. We're proud of our past, but we're more concerned with our future - you. Contact us right away for more information on our effective and efficient GMAT private tutoring and prep courses.
Manhattan Review's assessment of each individual client begins with a discussion of where they would like to attend business school. Admissions criteria and average GMAT scores can vary considerably among institutions. A GMAT score of 740 is good enough for acceptance into any highly ranked program, such as Stanford Business School. The average student at most business schools, however, scored significantly lower than this. Several programs ranked in the top 25 had median GMAT scores for admitted students below 700, such as Duke (695), Brigham Young (670), the University of Iowa (660), and Michigan State (645). At Manhattan Review, we realize that some people wish to attend Harvard Business School, but for others the cost of these private institutions is prohibitive. Our learning plans are therefore designed to maximize efficiency of effort, so that our students spend only as much time as they need to reach the GMAT scores necessary for admission into their chosen programs.
Manhattan Review's personalized approach to GMAT tutoring has been a key factor in successful applications to Northwestern University's Kellogg School of Management, Cornell University's Johnson Graduate School of Management, UC Berkeley's Haas School of Business, Manchester Business School, and other programs distributed throughout the world rankings. Manhattan Review's former clients have become business professionals at Wells Fargo, Johnson & Johnson, Dow Chemical, Cisco Systems, and other Fortune 500 companies in the United States. We've also contributed to the economy of Manchester, with our former students working at local firms such as Joseph Holt's Brewery, Red Production Company, Diamond Bus North West, and Comma Press. Manhattan Review's GMAT prep services will help get you on your way to a bright future in the business world.
GMAT Private Tutoring
Hours package 12 to 48 hours, Personalized 1-on-1 Tutoring, In Person or Live Online
GMAT Private Course
12 hours in total, Personalized 1-on-1 Course, In Person or Live Online

It was surprisingly better than I thought and I received a 690, so I'm very happy with the result. Thanks for the preparation.
- Armin (This student took our Frankfurt GMAT weekend course)
Manchester
Phone: +44 161 884 0149

Primary Course Venue:

Manhattan Review GMAT GRE TOEFL
Prep & Admissions Consulting
Suite 10, 111 Piccadilly
Manchester M1 2HX, England

NOTE: We do NOT typically have staff at the venue, so email us before visiting the venue.
Meet a Manchester GMAT Tutor: Nellie R.
Nellie R. was born and raised in Kingston, Jamaica. She is a graduate of the University of Miami (bachelor's degree in international finance and marketing) and Emory University's Goizueta Business School (executive MBA). She began her business career as a research analyst for an international commodities trading firm with offices in Tampa, Florida. Nellie also taught various business courses part-time at a local community college before moving on to the next stage of her career, which was a management position at a UK securities firm based in London. This is also when she began working as a GMAT tutor to keep her teaching skills fresh.
After Nellie's company transferred her to their Manchester office, she began tutoring for Manhattan Review on a part-time basis. Her student comments show her to be a dedicated and compassionate educator. "I love the island attitude that Nellie brings to her tutoring," said one recent GMAT tutoring client. "The business world can be so high-pressure, but her teaching methods help me relax, which leads to better learning." Nellie recently announced her engagement to a Haitian businessman, and they plan to get married in a ceremony on the beach in Jamaica next spring.