Best GMAT Test Prep Courses in Glasgow (Scotland)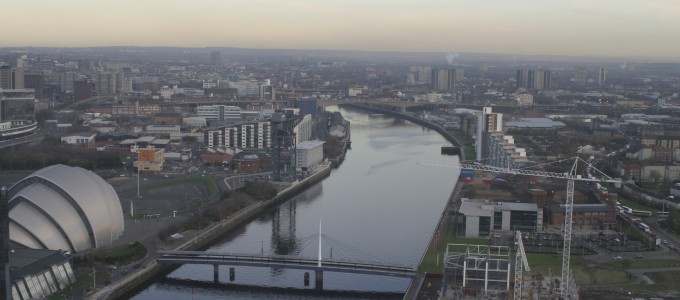 Each year, thousands of colleges and universities around the world use the Graduate Management Admissions Test, or GMAT, as a key indicator to determine eligibility into their graduate business programs. As a result, prospective graduate business students are encouraged to edge out the competition by achieving a high score on the GMAT. However, what many students are finding is that doing so requires more than the typical study routines that they used to complete their high school and undergraduate studies. That's where Manhattan Review's world-renowned test prep services can help.
Since 1999, Manhattan Review has been providing students all around the world, including Glasgow, with the necessary tools and resources to achieve their highest possible score on the GMAT. How do we achieve this goal? For starters, at Manhattan Review we have a state-of-the-art boutique program that can be adapted to suit the needs of the individual students. Every student is different, and so we make every effort to ensure that even the students who come to us with a history of learning challenges, we are able to meet and exceed their expectations to build a foundation of success inside and outside the classroom. Specifically, students are given access to world-class tutors, who are also professionals at the top of their fields, as well as interactive online courses and practice tests that mimic the real GMAT, all of which have been proven to significantly increase a student's chances of earning a higher score in comparison to their counterparts.
Upon completion of our GMAT test prep program, students go on to enjoy many benefits including acceptance into the top schools in Glasgow such as the University of Glasgow, Glasgow Caledonian University and the University of the West of Scotland. In addition, past participants in the Manhattan Review Glasgow GMAT test prep also go on to accept gainful employment with some of the top employers in all the major industries in Glasgow, including Barclays Wealth, Lloyds TSB, Clydesdale Bank, the Royal Bank of Scotland, Student Loans Company and the Ministry of Defense.
An investment in Manhattan Review GMAT test prep services is an investment in your future success!

I have recently attended this weekend session of the Manhattan Review's GMAT course in London. I had hoped the course would be valuable in improving my mathematical and critical reasoning skills. Instead, the course exceeded all my expectations. I mentioned my observations to a group of fellow attendees and we all agreed we had learnt more in one day from this course than in our final year of secondary education!
- Shyama (This student took our London GMAT weekend course)
Glasgow
Primary Course Venue:

Glasgow Marriott Hotel
500 Argyle Street
Glasgow G3 8RR, Scotland

NOTE: We do NOT typically have staff at the venue, so email us before visiting the venue.
Meet a Glasgow GMAT Tutor: Meredith H.
Meredith has always been good with money, ever since she was first named treasurer of her high school in Baltimore, Maryland. So, when she decided to pursue a Bachelors degree in Finance, it didn't surprise any of her family and friends. What did surprise them was her tenacity to rise the top of her field, as a professional. In order to accomplish that goal, Meredith set out to first conquer the GMAT, which she did with a score in the 99th percentile, and then enrolled into a top graduate business school program.
After earning her MBA at Harvard Business School, Meredith was hired to work at a major multinational bank. Over the course of seven years, she worked her way up to an executive level management position, which then presented an opportunity for her to work for the company in Glasgow. More than just a new experience as a professional, moving to Glasgow was the first time that Meredith and her husband had ever really travelled outside of the country.
It didn't take long for Meredith to settle into life in Glasgow. Having been familiar with Manhattan Review's stellar test prep services back in the states and wanting to impart her professional knowledge and experience on up and coming finance professionals, Meredith decided to reach out to Manhattan Review Glasgow to become a tutor. That was five years ago, and she has remained instrumental in delivering world-class tutoring services to our students in Glasgow ever since.
Much like our other professional tutors, Meredith has an undeniable rapport with our GMAT test prep students at Manhattan Review Glasgow. Students appreciate her willingness to try unconventional teaching methods in an effort to help them succeed, and they do. Meredith believes in her students and goes the extra mile to ensure that they have the requisite tools to succeed not only on test day, but also in their life thereafter. For Meredith, excelling at tutoring is just another example of her excelling on the job, and with tutors like her, it's no wonder Manhattan Review is touted as the best around the world.