Best GMAT Test Prep Courses in Oxford (England)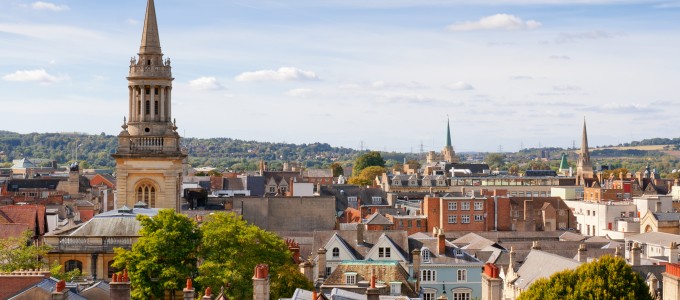 Selective business schools consider applicant scores on the Graduate Management Admission Test (GMAT) to be among the most important factors in admissions decisions. Manhattan Review is an international test prep company that offers a full complement of GMAT and ancillary services in Oxford, including on-site GMAT prep courses, online GMAT classes, private GMAT tutoring, GMAT practice tests, and MBA admissions consulting. Manhattan Review was founded by a business school professor in 1999, and the GMAT has always been one of our main focal points as a company. We have a hard-earned reputation for innovative instructional methodologies that enhance and streamline the GMAT preparation process, and we have assembled a team of the most highly qualified GMAT educators available in Oxford. Our professional credibility is based on the success of our students, who have been accepted to top business schools and gone on to prosperous business careers. Contact our dedicated support staff right away for more information on our GMAT offerings for business school applicants in Oxford.
Prospective graduate business students must begin their GMAT prep with an assessment of the GMAT's role in the business school admission process. The GMAT is significant because it is a widely respected test, and because it contributes to business school rankings. In the business school rankings methodology used by U.S. News & World Report, the average test scores of accepted students account for almost one-sixth of an institution's final ranking. Business schools that accept lower scoring students therefore risk a drop in these rankings. This contributes to an environment in which the most selective business schools have GMAT expectations that are quite high. The average total GMAT scores of students accepted to the top five institutions in the United States were between 724 and 733. Average GMAT scores at business schools ranked in the top 50 are typically at least 680, and more commonly 700 or above. At Manhattan Review, we have a strong track record of producing these types of scores for our students, which in most cases are realistic if the student devotes ample effort to GMAT preparation.
Manhattan Review has successfully prepared thousands of students for upper-percentile GMAT scores. Our GMAT clients have been accepted to the Stanford Graduate School of Business (average GMAT score of 733), Harvard Business School (725), Northwestern University's Kellogg School of Management (724), the Yale School of Management (721), New York University's Stern School of Business (720), MIT's Sloan School of Management (716), Columbia Business School (715), Oxford's Saï​d Business School (690), and many other elite programs. Our GMAT students have completed graduate degrees such as master of business administration, master of finance, master of accountancy, or doctor of philosophy, which have helped them become valuable human capital at the world's top companies. They've been hired by Fortune 500 companies such as General Motors, Bank of America, Dow Chemical, and Express Scripts Holdings. They've joined Oxford firms such as Circassia Pharmaceuticals, Blackwell UK, TI Automotive, and Semmle. Manhattan Review's effective GMAT prep in Oxford will help you get accepted to a top business school and start or improve your business career.

I got my GMAT score up to 740. Thanks again for all your help and, hopefully, I'll see you next year as a student.
- Tapiwa (This student took our London GMAT weekend course)
Oxford
Primary Course Venue:

Royal Oxford Hotel
Park End Street
Oxford OX1 1HR, England

NOTE: We do NOT typically have staff at the venue, so email us before visiting the venue.
Meet an Oxford GMAT Tutor: Maggie F.
Maggie F., a native of Manchester, holds a bachelor's degree in marketing from the University of Michigan and an MBA from Georgetown University's McDonough School of Business. A full-time member of the marketing staff at an Oxford publisher, she has been a GMAT tutor since 2010. Her graduate education was partially funded by a merit scholarship based on her GMAT score of 720.
"My teaching style is heavily influenced by my background in business and marketing," Maggie asserts. "In both areas, my job is to engage with people and provide information in appealing formats. Successful business practices and successful teaching have more in common than people think." Maggie's GMAT students have been accepted to the Wharton School at the University of Pennsylvania, Harvard Business School, Dartmouth College's Tuck School of Business, and many other world-class programs.