Best GMAT Tutoring in London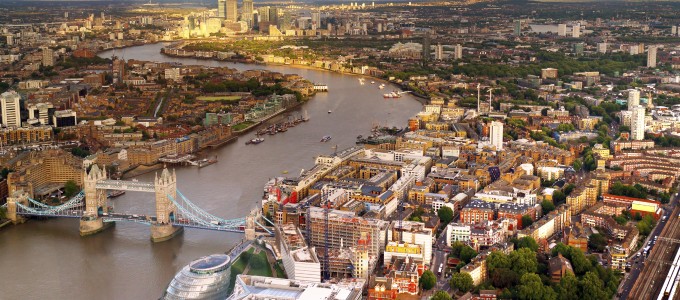 Manhattan Review's private tutoring for the Graduate Management Admission Test (GMAT) has been successful in getting students accepted into top MBA programs in London, the United States, and several other major cities around the world. Our experienced teachers are graduates of these programs themselves, and are only too happy to show you how to do the same. Our London tutoring clients have become students and graduates of London Business School, the London School of Economics, City University of London's Cass Business School, and many other local institutions. We've also helped London students get accepted into Ivy League business schools in the United States, including the University of Pennsylvania's Wharton School, the Dyson School of Applied Economics and Management at Cornell University, and the Tuck School of Business at Dartmouth. If you're applying to business school, get in touch with us to find out more about our excellent private GMAT tutoring and test prep services.
Succeeding on the GMAT is a specialized skill requiring the guidance of an experienced tutor. The GMAT is not a test that you'll want to face alone. At Manhattan Review, we'll first assess what scores you need for acceptance into your target schools. We will then take a thorough inventory of your individual strengths and weaknesses. Finally, we will develop a customized program that will ensure that you get your best possible scores, which we will verify through practice tests. This personalized service is what separates Manhattan Review from the competition. Other test prep companies apply tired formulas that do not account for cutting-edge research into learning at the individual level. Manhattan Review tutors take the time necessary to get to know each individual client, and develop a learning strategy that works best for him or her. Our test prep services give you the skills you need to do well, but our personalized service gives you confidence in your own abilities, which ensures you'll do even better!
Manhattan Review's private GMAT tutors in London are quick to point out their record of success. We keep track of our former clients, and are pleased to report that, beyond getting accepted to elite business schools, our students have achieved the professional goals that led them to apply to business school in the first place. Some of our former clients have started their own businesses, while others work for important London companies such as Bridgepoint Capital, Churchill Insurance Company, and EMI Music Publishing. Our former London students have also become employees of American companies such as Facebook, Google, and Microsoft. At Manhattan Review, we couldn't be more proud of the contributions we've made to international business.
GMAT Private Tutoring
Hours package 12 to 48 hours, Personalized 1-on-1 Tutoring, In Person or Live Online
GMAT Private Course
12 hours in total, Personalized 1-on-1 Course, In Person or Live Online

On the verbal sections, I would have struggled to perform this well had I not been coached by Chris on understanding the 'real meaning' or 'purpose' of passages and quotes. During the course I completely turned around my way of reading, from a superficial skim of the general line, to understanding the essential facts leading to the message, a key skill for GMAT.
- Anne (This student took our Amsterdam GMAT weekend course)
London
Manhattan Review GMAT GRE TOEFL Prep & Admissions Consulting
Suite 36
88-90 Hatton Garden
Holborn
London EC1N 8PG
United Kingdom

Phone: +44-20-7060-9800

NOTE: We do NOT typically have staff at the venue, so email us before visiting the venue.
Meet a London GMAT Tutor: Charlie H.
Charlie H. has been a GMAT tutor for Manhattan Review since 2010. He is a proud native of Glasgow, Scotland, where he grew up in a working-class area of the city. From his early youth, Charlie showed exceptional potential in academics, which led to a scholarship offer from UCLA. Charlie completed his undergraduate degree in information technology, with a minor in finance, and then scored a 750 on the GMAT as part of his application to Stanford Business School, which was accepted. After finishing his MBA, he returned to the UK to work as an IT specialist at a prominent London firm.
Charlie enjoyed his work in IT, but felt disconnected from the people he was helping. Friends seeking to pursue business degrees in the United States sought his help in preparing for the GMAT, and Charlie found that tutoring came naturally to him. He applied for a job with Manhattan Review, and we got him started right away. Since joining our team, he has helped hundreds of students get accepted into prestigious business programs in the United Kingdom and the United States. When he's not tutoring, Charlie is a diehard football fan, especially Chelsea.