Best SAT Tutoring in Glasgow (Scotland)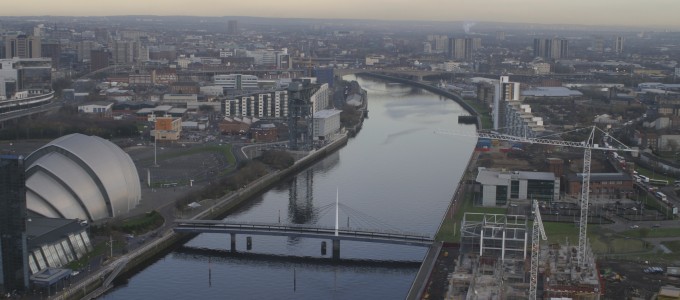 The Scholastic Assessment Test, or SAT, is one of the most widely used standardized tests to determine college admission in the United States and increasingly throughout the world, including Scotland. The SAT is designed to measure reading, writing and math skills of college hopefuls, but it also serves as more than that. The SAT also serves as a gateway to all the best schools, and the students who are not only able to meet, but exceed the eligibility criteria are able to have their pick of the best of the best with respect to schools and top rated programs all over the world. Manhattan Review can help you get there.
Since 1999, Manhattan Review has been number one for providing state-of-the-art SAT private tutoring services all over the world. We accomplish this by first delivering on elite professional tutors who are not only known for their stellar work experiences, allowing them to tailor instruction to each specific student, and test taking backgrounds, but are also flexible in availability. Another signature aspect of our program is the interactive online courses, all of which are designed with even the most challenged test taker in mind. Additionally, students have access to a myriad of other tools and resources including practice tests that are identical to the real SAT that students take each year. No other test prep program offers boutique services like Manhattan Review, the results of which have become evident over the years.
In every city where we're located, including Glasgow, Manhattan Review has established a stellar reputation. We are known for training the best and the brightest wherever we are. In Glasgow, all the top universities including the University of Strathclyde and the University of the West of Scotland are big fans of our students and often recruit past Manhattan Review participants for their top rated programs. The same holds true for the top companies in Glasgow as well. No matter what the industry, employers all over Glasgow are known for hiring talent that have trained through our test prep program at Manhattan Review.
SAT Private Tutoring
Hours package 12 to 48 hours, Personalized 1-on-1 Tutoring, In Person or Live Online
SAT Private Course
12 hours in total, Personalized 1-on-1 Course, In Person or Live Online

I like the amount of attention given to the topic and the instructor helped very much. She did a great job! My score on my diagnostic SAT went up 260 points!
- Chelsea (This student took our SAT preparation course.)
Glasgow
Primary Course Venue:

Glasgow Marriott Hotel
500 Argyle Street
Glasgow G3 8RR, Scotland

NOTE: We do NOT typically have staff at the venue, so email us before visiting the venue.
Meet a Glasgow SAT Tutor: Steve H.
Growing up near Tucson, Arizona Steve always wanted to see the world, especially since he was a big fan of architecture. Like most students with big dreams to see the world, he worked hard and diligently to get into the best schools so that he could accomplish his goal. Good grades in high school weren't enough to get into the top schools, so he studied hard and aced the SAT, and although he is quite humble about repeating his score, it was nearly perfect.
While studying at the College of Architecture at Texas A&M University, Steve received an opportunity to go study abroad in Glasgow. Seizing this opportunity is what forever changed the direction of his life. Steve only studied in Glasgow for about a year, but after graduating at the top of his class, he returned to work in the global city at the Scottish Exhibition and Conference Centre. Around the time of his tenth anniversary at the Scottish Exhibition and Conference Centre, Steve attended a function where he met a Manhattan Review SAT tutor who suggested that Steve and Manhattan Review would in fact be a good fit.
Since joining the elite team of world-class tutors at Manhattan Review Glasgow in 2010, Steve has worked hard to give students the necessary tools and resources that will help them succeed on test day. He also makes a concerted effort to impart his own anecdotal knowledge and give the benefit of his own personal experiences to his students to help them succeed in a practical sense, which his students appreciate every time. When Steve isn't tutoring or working at the Scottish Exhibition and Conference Centre, he can be likely found enjoying engaging in a game of rugby, his new favorite past-time. Steve also enjoys exploring the city of Glasgow with his wife Rebecca and their 3-year-old son, Chris.