Best SAT Tutoring in London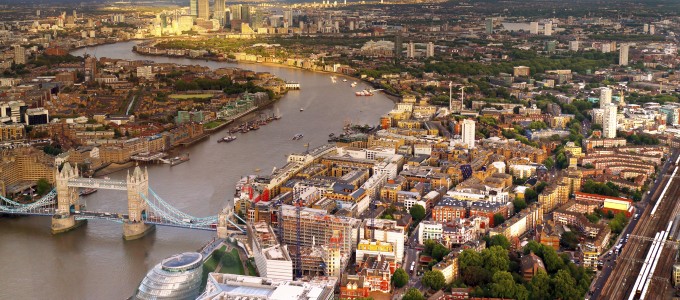 Manhattan Review's one-on-one SAT tutoring has been raising students' SAT scores in London and worldwide since 1999. Our tutors offer flexible scheduling that accommodates the busy lives of today's college applicants. Manhattan Review's customized tutoring programs have played a key role in successful applications to Princeton, Columbia, Duke, the University of Virginia, the University of London, and many other selective schools. Our former SAT tutoring clients have achieved their goals of working for prominent London companies such as HSBC, BHP Billiton, GlaxoSmithKline, and Unilever. Manhattan Review's SAT tutoring services, SAT prep classes, and practice tests will get you on your way to a bright future.
Manhattan Review has carefully assembled a London SAT tutoring staff from a variety of backgrounds. Our London tutors come from all over the globe and from several different sets of socio-economic circumstances. The Ivy League is well represented by our talented team of tutors, but educational pedigree and standardized test scores are far from the only factors we consider. We look for people who love the acquisition of knowledge and are well rounded, as demonstrated by interests in several fields of study and an active life outside of teaching. Our diverse hiring practices allow us to match our clients with the individual tutor who will provide the best services for each individual student. Other tutoring companies are only concerned with a potential tutor's test scores. Manhattan Review considers the whole person when making our hiring decisions, which gives our students superior results.
Manhattan Review's London SAT tutors are supported by a knowledgeable and experienced staff of researchers. Our research team includes professors, administrators, and scholars who bring their many years of experience in education toward the goal of keeping our tutoring practices as effective and current as possible. Many of our competitors stick with outdated tutoring formulas that produce minimal benefits. Manhattan Review is constantly working to improve our tutoring practices, which are always evaluated by our own research. Contact us for more information on the outstanding results that we have gotten for our London SAT students.
SAT Private Tutoring
Hours package 12 to 48 hours, Personalized 1-on-1 Tutoring, In Person or Live Online
SAT Private Course
12 hours in total, Personalized 1-on-1 Course, In Person or Live Online

I like the amount of attention given to the topic and the instructor helped very much. She did a great job! My score on my diagnostic SAT went up 260 points!
- Chelsea (This student took our SAT preparation course.)
London
Manhattan Review GMAT GRE TOEFL Prep & Admissions Consulting
Suite 36
88-90 Hatton Garden
Holborn
London EC1N 8PG
United Kingdom

Phone: +44-20-7060-9800

NOTE: We do NOT typically have staff at the venue, so email us before visiting the venue.
Meet a London SAT Tutor: Saundra T.
Saundra T. was born and raised in Auckland, New Zealand. Her own SAT scores were good enough to help her get a scholarship to Brown University, where she majored in education. She is of mixed Maori and British descent, and she brought her Kiwi sensibility to a job as an elementary school teacher in rural North Carolina. Though she loved teaching, she soon tired of the state's ideological attacks on public education, and moved to New York City to work as a private tutor. Manhattan Review's headquarters are in New York, and we became aware of her growing reputation as a teacher. We convinced her to come work for us as an SAT prep tutor while completing her master's degree at NYU.
After several years of guiding Manhattan Review's New York clients into most of the top universities on the Eastern Seaboard, Saundra requested a transfer to our London office so she could accompany her husband, a U.S. State Department official, on a foreign assignment. She has produced outstanding results for Manhattan Review's SAT tutoring clients in London ever since her arrival. "I was impressed with Saundra's success as an international student in the United States," said a London student who later graduated from the University of Pennsylvania. "Her personal experience, teaching career, and caring attitude got me the SAT scores that I needed." Saundra is also an accomplished amateur photographer who specializes in portraits of musicians. She stays connected to her home country by rooting for New Zealand's national rugby team, the All Blacks.