Best SAT Test Prep Courses in London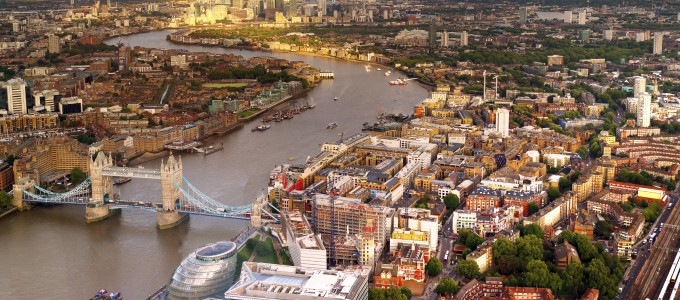 Manhattan Review offers extensive SAT prep courses for students in London who wish to study at American universities. We've also prepared American students for entry into the several London-area universities that accept SAT scores as an admissions qualification. Manhattan Review's London students have attended Stanford University, Columbia University, Georgetown University, University College London, and several other elite undergraduate programs. Many of our former clients now have vibrant careers in their chosen fields. We do our best to keep track of our alumni, and we have just recently heard from a lawyer at Hogan Lovells, a history teacher at a London-area state school, a local rock musician, a financial consultant at British Petroleum, and a journalist for Acorn Media UK. We couldn't be more pleased with the small role we've played in our students' success, and someday we'd like to tell our prospective clients about your distinguished professional life.
Recent media reports have highlighted the fact that many colleges in the United States have now made the SAT optional. Although few highly selective schools are among them, this does seem to be an emerging trend. Yet it is important to remember that the SAT remains a core admissions requirement at most American universities, and high SAT scores can nonetheless strengthen an application even at a school in which the test is not specifically required. The bottom line is that most prospective college students will still have to take the SAT for the foreseeable future, and it is a good idea even if it is not specifically required. Maybe your children won't have to take the SAT, but if you're a current high school student, chances are that you will. Don't worry -- this isn't a bad thing. With the right preparation, the SAT can be conquered. Manhattan Review's SAT prep classes, private tutoring, and practice tests have raised the scores of thousands of students in London and worldwide since 1999.

He helped us relate new vocabulary words with words we use everyday. I learned some excellent SAT tips and new vocab.
- Jessica (This student took our SAT preparation course)
London
Manhattan Review GMAT GRE TOEFL Prep & Admissions Consulting
Suite 36
88-90 Hatton Garden
Holborn
London EC1N 8PG
United Kingdom

Phone: +44-20-7060-9800

NOTE: We do NOT typically have staff at the venue, so email us before visiting the venue.
Meet a London SAT Tutor: Alexis D.
Alexis D. is currently a graduate student at the London School of Economics. She completed her undergraduate degree in sociology at Cornell University, where she graduated magna cum laude. Before her arrival in England, Alexis taught middle school social studies in her native Las Cruces, New Mexico. She has been a valued member of Manhattan Review's stable of excellent SAT tutors since she arrived in London for graduate school, and her students have been accepted into undergraduate programs at large public colleges and elite private universities in the United States. She has also helped her American compatriots gain entry into several of London's tertiary institutions.
"Alexis is old enough to have the education and experience to help me with the SAT, but young enough to understand my generation's hopes and dreams as well as our fears and anxieties," said one recent student. "My scores on the SAT practice tests climbed steadily, and I eventually got to the necessary level for admission to Ivy League schools." Alexis is conducting research into the economic costs of substance abuse, which she hopes to make an integral component of her future career as a scholar and teacher at the university level. Her hobbies include running, dancing, and enjoying the London nightlife.