Best SAT Tutoring in Oxford (England)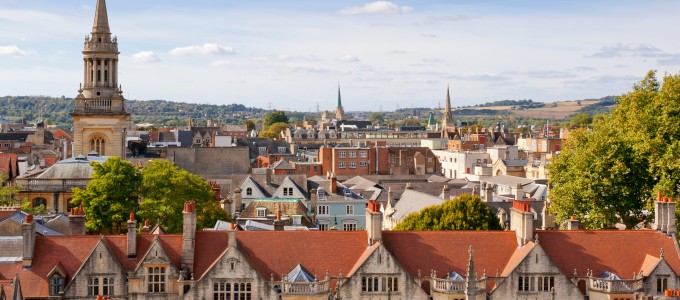 Oxford-area students seeking top scores on the SAT should consider the test prep services of Manhattan Review, an international education company whose history of success dates back to 1999. We offer a full range of SAT programs at convenient locations in Oxford, including on-site prep courses and one-on-one tutoring, and we also provide online SAT classes and SAT practice tests. We have helped thousands of students get accepted to the best universities in the United States, including Stanford, Princeton, Harvard, Yale, Brown, Johns Hopkins, the University of Chicago, Cornell, Carnegie Mellon, MIT, UC Berkeley, and many more. Our success as educators has been built on unique and original SAT instructional methodologies, course materials, and teacher training. Our hiring process for tutors and instructors is extremely selective, and only the best make the cut. Find out more about our SAT services for students in Oxford by contacting us today. Our friendly and helpful support staff will be more than happy to answer any of your questions.
Some institutions report their acceptance rates by SAT scores, and this data shows the advantages of strong SAT performance. UCLA is one of the few schools to provide detailed information, and their website breaks down admission by sectional SAT score ranges. On the SAT math section, over 61% of all admits received scores of 700 or above, with just 13% scoring below 600. UCLA's acceptance rate for math scores between 700 and 800 was more than twice that for scores of 600-690 (33% versus 16%). The numbers are similar for the writing and critical reading sections (respective acceptance rates of 47% and 52% at 700 or higher, compared to 18% and 21% at 600-690). The average composite SAT score for a UCLA applicant was about 1850, but the average for accepted students was 2090. This data shows that high SAT scores are independently associated with higher acceptance rates.
Graduates of selective schools tend to do the best in the job market. According to the U.S. Bureau of Labor Statistics, the average worker with a bachelor's degree, irrespective of age or career level, earns about $59,000 per year. This salary is exceeded by typical early-career pay for graduates of MIT ($78,300 annually), Stanford ($70,800), Carnegie Mellon ($69,400), Princeton ($65,700), Harvard ($65,200), and Dartmouth ($60,800). In short, a recent graduate of an elite university can expect to earn more than many mid-career or even late-career professionals. Former Manhattan Review students have been hired by Fortune 500 companies such as Cardinal Health, Valero Energy, United Technologies, and Prudential Financial. Oxford firms, including Circassia Pharmaceuticals, Electrocomponents, Exient Entertainment, and Oxford University Press have also hired our former clients. With Manhattan Review's SAT prep courses and private tutoring in Oxford, you can begin working on your future today.
SAT Private Tutoring
Hours package 12 to 48 hours, Personalized 1-on-1 Tutoring, In Person or Live Online
SAT Private Course
12 hours in total, Personalized 1-on-1 Course, In Person or Live Online

I like the amount of attention given to the topic and the instructor helped very much. She did a great job! My score on my diagnostic SAT went up 260 points!
- Chelsea (This student took our SAT preparation course.)
Oxford
Primary Course Venue:

Royal Oxford Hotel
Park End Street
Oxford OX1 1HR, England

NOTE: We do NOT typically have staff at the venue, so email us before visiting the venue.
Meet an Oxford SAT Tutor: Terry N.
Terry N., originally from Sedona, Arizona, joined the U.S. Army right after high school, which allowed him to complete a bachelor's degree in chemistry at the University of Arizona. He retired from the military in 2006 after 10 years of service, and then enrolled in a graduate program at the University of California-San Diego. Upon completion of his master's degree, he went to work for a chemical manufacturing company. His upper-percentile SAT scores allowed him to begin a prep tutoring career on the side.
Terry has now been an SAT tutor for six years, working for Manhattan Review in Los Angeles before requesting a transfer to our Oxford office when his wife was offered a job in the area. Terry now does SAT prep full time, as an on-site instructor, teacher of online courses, and private tutor. His students have been accepted to undergraduate programs at Harvard, Johns Hopkins, the University of Chicago, UC Berkeley, and many other selective schools. In his spare time, Terry enjoys training for marathons, kickboxing, and following the NFL's Arizona Cardinals.