Best SAT Test Prep Courses in Manchester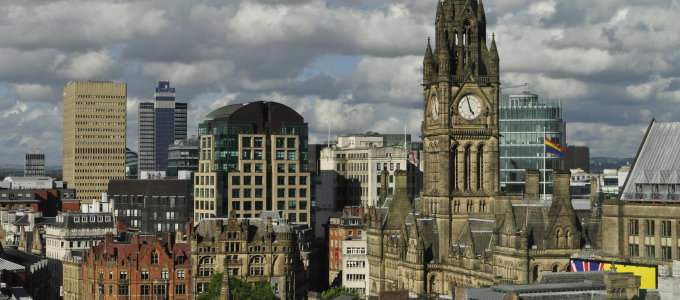 Manhattan Review is a provider of high-quality SAT preparation services in Manchester and other cities around the world. We offer several options, from on-site SAT prep in Manchester to interactive online instruction and private SAT tutoring. Our SAT prep classes are taught by graduates of top universities, with years of teaching experience and outstanding test scores. They are all engaging educators with a record of and dedication to student success. Manhattan Review's SAT prep services have been a key factor in getting our students accepted to the most selective institutions, including Princeton, Yale, Harvard, Stanford, Duke, Georgetown, UC Berkeley, Cornell, and many more. We have been teaching SAT prep since 1999, and have seen a large number of our students from years past develop fulfilling professional lives. The private sector is well represented by our clients, who are now skilled and in-demand professionals at Fortune 500 companies such as Goldman Sachs Group, Morgan Stanley, American Express, and Time Warner. Manchester firms, including The Co-operative Banking Group, Henri Lloyd, Buck & Hickman, and Mayne Coaches, have also benefited from the educated workforce to which we have contributed. Manhattan Review's Manchester team of tutors and support staff hope to help you become as accomplished as our former students.
Manhattan Review's SAT prep classes are based on our years of experience with the test as well as our intimate knowledge of research on the SAT. The test itself has been revised several times in recent years, and our prep classes combine the best teaching strategies from the past with current modes of thought on the test's most recent version (2016). Independent research has shown a definite correlation between SAT preparation services and test score improvements. Manhattan Review outpaces the competition through our constant efforts to improve our teaching. From assessments of past students and data analysis to hiring selectivity and implementation of new teaching techniques, we never stop working to make our effectiveness as educators even better. Our students' goals demand the very best from us, and we take our responsibilities to the next generation very seriously. Manhattan Review in Manchester is dedicated to elite SAT prep for elite students. Contact us right away for more information on our outstanding SAT prep services for Manchester students.

My instructor goes into detail with every problem. I left this SAT course with new material learned and easier ways to solve problems, which helped me out a lot. With the material I learned here I was able to up my math test scores.
- Shaniqua (This student took our SAT preparation course.)
Manchester
Phone: +44 161 884 0149

Primary Course Venue:

Manhattan Review GMAT GRE TOEFL
Prep & Admissions Consulting
Suite 10, 111 Piccadilly
Manchester M1 2HX, England

NOTE: We do NOT typically have staff at the venue, so email us before visiting the venue.
Meet a Manchester SAT Tutor: Ian M.
Ian M. has been an SAT tutor for Manhattan Review in New York and Manchester since 2007. He was born in Seattle, Washington, and grew up in Portland, Oregon, where he finished 10th out of 350 in his high school graduating class. Ian's own SAT scores placed him in the 98th percentile of all test-takers, and he attended the University of Washington on a full scholarship. After graduating with a degree in biology, Ian moved to New York to accept a job at a biotech startup, and simultaneously, began his SAT tutoring career.
After several years at his biotech job, Ian decided to pursue graduate studies at the University of Manchester. He has been tutoring for Manhattan Review while working on his course of study, and he hopes to start his own company after he graduates. Ian's students often comment on his many positive qualities as an educator, and are impressed with the score gains that his tutoring has produced. "Ian is a devoted teacher and impressive scholar who does his job well," said a student who was recently accepted into an Ivy League school. "What more could you ask for?" In his spare time, Ian enjoys going to rock concerts, playing tennis, and rooting for the Seattle Mariners baseball team.