Best SAT Test Prep Courses in Glasgow (Scotland)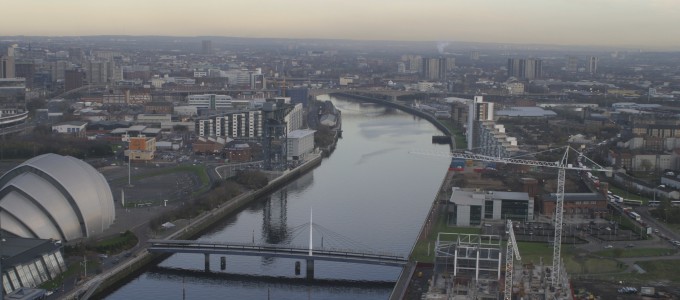 Last year, the Scholastic Assessment Test, or SAT, was administered nearly 3 million times. As one of the most widely accepted standardized tests used as part of the college admissions process, the SAT carries a lot of weight and students preparing to enter college are often intimidated by this fact. This translates to pressure that can and does affect a student's performance on test day. Whether you're having test day jitters that you need help to overcome or you would like some new test preparation strategies, Manhattan Review Glasgow has a world-class SAT test prep program for you.
For over 15 years, Manhattan Review has been providing students with state-of-the-art test prep services. You may be wondering how we may be different from other test prep services, and the answer is simple: We offer an a la carte service. No other test prep services can claim to offer the same type of service.
Through a unique combination of offering private tutoring from elite expert instructors, who are representative of the top of their field, as well as interactive online courses, our SAT test prep at Manhattan Review is guaranteed to lead to success. In addition, students are given access to SAT practice tests that mimic the real tests that students take each year, along with a myriad of other tools and resources upon sign up. No one does SAT test prep like Manhattan Review and our reputation in Glasgow speaks to that fact.
Each year, prospective college students in Glasgow come to Manhattan Review for SAT test prep because they know of our reputation and they want to be linked to the best. All the top colleges and universities in the Glasgow, including the University of Glasgow, the University of Strathclyde and the University of the West of Scotland, and the top companies, including Direct Line, Esure, JP Morgan Chase, Lloyds TSB, Glasgow Stock Exchange and the Scottish Qualification Authority, recruit from the increasing pool of talent that has gone through our programs.
Look no further than Manhattan Review Glasgow for the best SAT prep around and a real chance for a successful career.

I learned a lot of effective strategies for SAT writing/verbal.
- Taahirah Ali (This student took our SAT preparation course)
Glasgow
Primary Course Venue:

Glasgow Marriott Hotel
500 Argyle Street
Glasgow G3 8RR, Scotland

NOTE: We do NOT typically have staff at the venue, so email us before visiting the venue.
Meet a Glasgow SAT Tutor: Brad T.
For nearly 15 years, Brad worked as a well-respected banking executive, which brought him much fulfillment as he was afforded the ability to travel the world over. While working for a major international bank, Brad travelled to Glasgow, where he met his wife, Allie, and decided to stay. Brad also decided to change the trajectory of his career as well. That was nearly five years ago.
Since moving to Glasgow, Brad has embarked on a career as a finance instructor at a prestigious University of the West of Scotland in addition to joining the world-class group of professional SAT tutors at Manhattan Review. Brad attributes his history of success with standardized tests, his extensive background as a international banking executive and his recent experience as an instructor in helping to make him one of the most sought after tutors at Manhattan Review. His students identify with his experiences as a student himself, learning the ways of the Scottish, as well as his open-minded approach to tutoring. Students often compliment the former banker for his down-to-earth nature and approachability.
Outside of the classroom, Brad is still learning about his new home in Glasgow. Although he was quick to adapt to the local cuisine, like the famous haggis, Brad is still getting used to things like the climate, as he is originally from Wisconsin, where the weather is much different. Luckily for him, he has his wife Allie and his students to help get acclimated to international city and they all hope to turn him into a Glaswegian yet.