Best TOEFL Tutoring in Edinburgh (Scotland)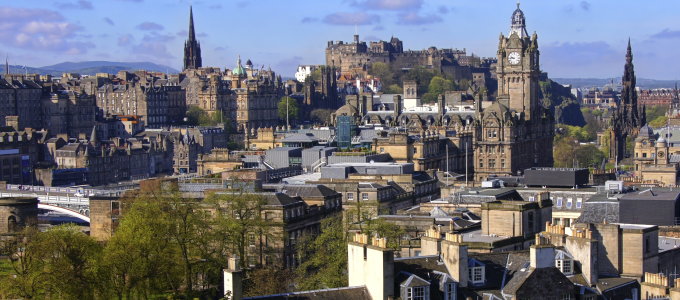 Manhattan Review is the smart choice for international students in Edinburgh preparing for the Test of English as a Foreign Language (TOEFL). From private TOEFL tutoring to TOEFL prep classes and practice tests, our services get results for international applicants to universities in the English-speaking world. Manhattan Review offers one-on-one TOEFL tutoring that is tailored to the individual academic needs of each student. Our tutors thoroughly assess strengths and weaknesses in each TOEFL testing area, academic goals, academic discipline, target institutions, learning style, and personality in order to create customized tutoring plans that prepare our students for the TOEFL in a precise and efficient manner. Manhattan Review's TOEFL prep services have given students from all over the world the test scores necessary for acceptance into their chosen universities. Oxford, the University of London, the University of Edinburgh, Stanford University, Harvard University, Dartmouth College, and Yale University are just a few of the institutions at which our students have succeeded academically. They've also built lucrative and rewarding careers after graduation, at Fortune 500 companies such as Bristol-Myers Squibb, Marriott International, Guardian Life Insurance, and Bed Bath & Beyond, not to mention Edinburgh firms such as Rockstar North, Scottish Widows Investment Partnership, Fidra Books, and TSB Bank. Manhattan Review's talented team of TOEFL tutors hopes to make you as successful as our past students.
The customized instruction of Manhattan Review's private TOEFL tutoring is the fastest route to a passing TOEFL score. Our tutors have taught students with every level of English language ability and from every common linguistic background, and can accommodate virtually any given personal situation with respect to TOEFL tutoring. Passing TOEFL scores vary by institution and program, and in some cases the subscores on the individual TOEFL sections are considered. Highly selective universities, such as Carnegie Mellon, Duke, Georgetown, and Harvard, generally require a score of 100 or above, and the University of Edinburgh Business School mandates a total score of at least 100 with a minimum of 20 on each section. However, there are many good schools at which an overall score of 80 is sufficient, including George Washington University, Case Western Reserve University, Ohio University, and Pepperdine University. There are also several possibilities for students who score as low as 60, and some of these institutions will grant provisional admission to students with scores even lower than that (e.g. Oregon State University, Indiana State University, and Golden Gate University). Manhattan Review's individual TOEFL tutoring plans take our students' chosen schools into consideration when planning a course of study. We also assess the best methods of teaching each individual student, for TOEFL prep services that are uniquely effective.
TOEFL Private Tutoring
Hours package 12 to 48 hours, Personalized 1-on-1 Tutoring, In Person or Live Online
TOEFL Private Course
12 hours in total, Personalized 1-on-1 Course, In Person or Live Online

She is great! She is able to involve all the participants. She is clear, and she always keeps the attention of the class.
- Matteo (This student took our Columbia Business School Communication and Culture boot camp.)
Edinburgh
Primary Course Venue:

Marriott Edinburgh
111 Glasgow Road
Edinburgh EH12 8NF, Scotland

NOTE: We do NOT typically have staff at the venue, so email us before visiting the venue.
Meet an Edinburgh TOEFL Tutor: Christina R.
Christina R. is originally from Santiago, Chile. She is a graduate of Pontificia Universidad Catolica de Chile, with a bachelor's degree in economics, and the University of Miami, with a master of business administration. She is the founder and CEO of an independent Edinburgh publisher that specializes in cross-cultural studies and works of literary fiction. She has been a TOEFL prep tutor for Manhattan Review in Miami and Edinburgh since 2012.
Christina has tutored students from Asia, Latin America, Africa, and Europe, and has successfully helped a number of students meet the TOEFL standards for undergraduate and graduate programs at elite private universities, large state colleges, and small liberal arts schools. Christina is an effective and friendly tutor with the international background and academic accomplishment to match her truly global roster of tutoring clients. In her spare time, she enjoys playing Sudoko, hiking, and rooting for the Chilean national football team.