Best TOEFL Tutoring in Glasgow (Scotland)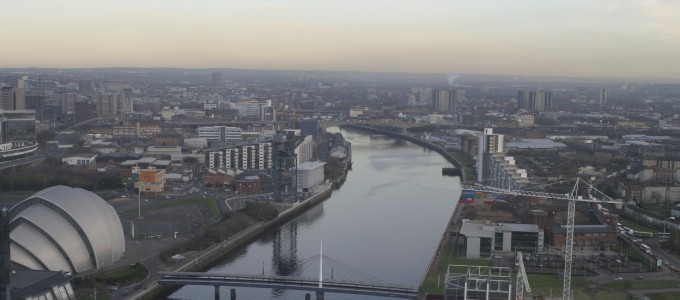 Every year, non-native English speakers prepare to take the Test of English as a Foreign Language, or TOEFL, to either apply to a college or university or satisfy a professional requirement or meet immigration criteria. The TOEFL can be incredibly challenging not only because it requires a mastery of the English language, but it is also challenging because it is a standardized test that carries a significant amount of weight. This pressure can and does have an enormous impact on any test taker, regardless of aptitude. That's why Manhattan Review exists.
Since 1999, Manhattan Review has been consistently providing prospective students, immigrants and professionals with world-class TOEFL private tutoring services that are like no other around. Our a la carte test prep services feature one-on-one private tutoring with professionals at the top of their field, interactive online courses and real world practice tests, all of which has been proven to deliver the best results. In addition, program participants are delighted to learn that our test prep services are the most flexible, giving students the control over designing their own unique and individualized program to suite their learning style. No two students are alike and at Manhattan Review we acknowledge this fact and help the students use it their test taking advantage, which in part has led to our stellar reputation in Glasgow.
Over the years, Manhattan Review has developed a reputation like no other test prep services in Glasgow. All the top colleges and universities including the University of Glasgow, Glasgow Caledonian University and the University of the West of Scotland, are always eager to recruit talent from Manhattan Review because they know that we work with the best and brightest in Glasgow and are the best at developing non native English speakers into masters of the English language. The top employers in Glasgow would also agree. Year after year, the top companies like Norwich Union, JP Morgan Chase, Morgan Stanley, the Royal Bank of Scotland, Glasgow Stock Exchange, Transports and Lifelong Learning Department and Royal Dutch Shell actively recruit from Manhattan Review because we are synonymous with the best.
TOEFL Private Tutoring
Hours package 12 to 48 hours, Personalized 1-on-1 Tutoring, In Person or Live Online
TOEFL Private Course
12 hours in total, Personalized 1-on-1 Course, In Person or Live Online

The accent reduction section is very effective.
- Nan (This student took our Columbia Business School Communication and Culture boot camp.)
Glasgow
Primary Course Venue:

Glasgow Marriott Hotel
500 Argyle Street
Glasgow G3 8RR, Scotland

NOTE: We do NOT typically have staff at the venue, so email us before visiting the venue.
Meet a Glasgow TOEFL Tutor: Lena
For Lena, school always came easy, especially when it came time to take standardized tests like the SAT and the GRE, which she just so happened to score in the 99th percentile on both. As a result, she had the opportunity to go to her choice of colleges and universities across the United States. And though she was always academically inclined, but she still was a hard worker.
After graduating from Vanderbilt University at the top of her graduating class, Lena was offered an entry-level management job at a major multinational bank with headquarters all around the world. Accepting this job changed Lena's life as it brought her to Glasgow, where she met her husband, Rajesh, who was traveling there for business from Pakistan. Initially his English needed help, so Lena volunteered to help Rajesh master the language. While doing so, she realized that she could be of service to other non-native English speakers in Glasgow, by helping them master English.
Since joining the elite team of professional TOEFL tutors at Manhattan Review five years ago, Lena has worked diligently to continue our longstanding tradition of providing top notch TOEFL test prep services in Glasgow. Lena has a knack for personalizing the learning experience so that her students feel comfortable asking questions and challenging her. Students always come away from her tutoring sessions relieved and confident and her student's 100 percent success rate with taking the TOEFL just proves that she's doing a lot right.