Best TOEFL Test Prep Courses in London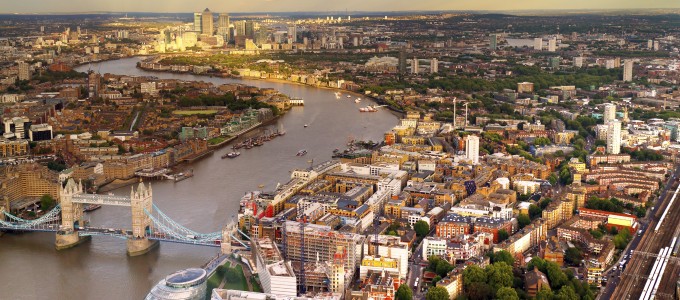 The Test of English as a Foreign Language (TOEFL) is a basic requirement for non-native applicants to universities in the United States as well as for many schools in the United Kingdom. Manhattan Review is a global tutoring company with many years of experience providing TOEFL prep classes to international students. Our TOEFL clients have come from nearly every country in the world, and have been accepted into top UK institutions such as the London School of Economics, Imperial College London, and London Business School. We've also gotten our TOEFL students into the most prestigious American universities, including Columbia, Princeton, Yale, and the University of Michigan.
At Manhattan Review, we realize that "passing" the TOEFL is heavily dependent on the field of study and specific institution. McGill University in Montreal, Canada, requires a total score of 86, with a minimum of 20 on each of the four TOEFL sections that evaluate the ability to read, listen, speak, and write English. Penn State requires a total score of 80, with a minimum of 23 on the speaking section. Among UK institutions, applicants to the Cranfield School of Management will need a 100, the same total score stipulated by the University of Cambridge's Judge Business School, but with a minimum of 25 on the writing section. Manhattan Review's TOEFL prep courses and private tutoring are designed according to the needs of each of our students. We offer proven TOEFL prep that is targeted toward your individual aspirations.
Manhattan Review's TOEFL graduates have contributed to the London community in countless different ways. Some of our students have put their US or UK degrees to work in business for the London operations of AstraZeneca, Tesco, British American Tobacco, and Prudential. Others have gone into public service as educators or governmental administrators. We also count musicians, graphic artists, research scientists, and economists among our London TOEFL alumni. Manhattan Review's TOEFL prep classes will show you how to dominate the TOEFL and get accepted to your chosen program.
TOEFL In-Person Classic
28 hours in total, Class Course, In-Person
Start: Dec 09, 2023

End: Jan 27, 2024

3 days left to start

Saturdays

12:00 PM - 03:30 PM

(Local Time)
Start: Dec 24, 2023

End: Feb 11, 2024

19 days left to start

Sundays

03:00 PM - 06:30 PM

(Local Time)

$1,590.00

$1,490.00

Early Booker
Start: Jan 06, 2024

End: Feb 24, 2024

31 days left to start

Saturdays

12:00 PM - 03:30 PM

(Local Time)

$1,590.00

$1,490.00

Early Booker
Start: Jan 21, 2024

End: Mar 10, 2024

47 days left to start

Sundays

03:00 PM - 06:30 PM

(Local Time)

$1,590.00

$1,490.00

Early Booker
TOEFL Private Course
12 hours in total, Personalized 1-on-1 Course, In Person or Live Online
TOEFL Practice Tests
TOEFL Practice Tests

The instructor is patient in his explanation, and he knows the topics really well.
- Chew (This student took our Columbia Business School Communication and Culture boot camp.)
London
Manhattan Review GMAT GRE TOEFL Prep & Admissions Consulting
Suite 36
88-90 Hatton Garden
Holborn
London EC1N 8PG
United Kingdom

Phone: +44-20-7060-9800

NOTE: We do NOT typically have staff at the venue, so email us before visiting the venue.
Meet a London TOEFL Tutor: Sunny K.
Sunny K. is originally from Seoul, South Korea. Her father was an international banker, and she spent some of her childhood in Milan, Paris, Istanbul, and New York. Sunny attended Georgetown University in Washington, DC, where she completed her bachelor's and master's degrees in psychology. She moved to London after being hired as a consultant for a local advertising company, and Manhattan Review recruiters met her when we retained her firm to improve our outreach efforts in the London community. We were impressed by the way she used her background in psychology to strengthen our connections to education in London, and we approached her about the possibility of using those same skills to help our TOEFL clients. She accepted our offer, and her students have since praised her approach to TOEFL tutoring, which emphasizes reduction of stress for maximum retention of material.
"Sunny helped me realize that one of the biggest obstacles to my success on the TOEFL was my own anxiety," according to a former Ethiopian student who is now enrolled at Warwick Business School. "Once she helped me get beyond these issues, I could concentrate on improving my intermediate English skills." Sunny now has seven years of experience as a TOEFL tutor for Manhattan Review, and she continues to serve as a business consultant for several different industries. Her fascination with human psychology even manifests itself in her hobbies, which include acting in a local amateur Shakespeare troupe, reading the works of Tolstoy, and debating current events with her friends.