Best TOEFL Test Prep Courses in Manchester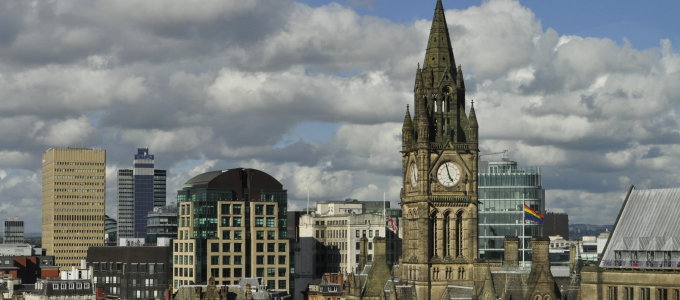 International applicants to universities in which the primary language of instruction is English should consider using Manhattan Review's preparation services for the Test of English as a Foreign Language (TOEFL). We provide students in Manchester with rigorous TOEFL preparation, either in the form of on-site prep classes, online interactive instruction, or private one-on-one tutoring. Whichever option you choose, you can rest assured that you are getting TOEFL prep that has a long history of success. Our TOEFL prep classes are taught by instructors with a keen understanding of the needs of international students and the teaching experience necessary for the implementation of effective strategies. Manhattan Review's TOEFL prep classes are the best option for students wishing to prepare for the TOEFL in an effective and efficient manner.
Understanding the TOEFL is the key to success on the test. The first thing to keep in mind is the fact that the TOEFL evaluates English-language abilities in an academic context. This means that a good score is more dependent on learning how to do the exercises than on flawless command of English. Furthermore, "passing" TOEFL scores are largely determined by individual universities, departments, and degree levels, with a great deal of variation therein. While the minimum TOEFL score for undergraduate acceptance to Columbia University is 100, a graduate student at the Illinois Institute of Technology can get by with a 70. Oxford University requires a 110, but applicants to Carnegie Mellon University's electrical and computer engineering programs can get accepted with an 84. Manhattan Review's TOEFL prep classes will show you how master the TOEFL's sections and get the score you need, whatever that may be.
Manhattan Review's TOEFL prep classes and private tutoring have helped countless students pass the TOEFL and get accepted into selective undergraduate and graduate degree programs at Oxford, the London School of Economics, Princeton, Yale, Stanford, Harvard, Dartmouth, Georgetown, the University of Manchester, and many more. Our past clients have started careers after graduation in professions ranging from teaching and research to civil service and private industry. Our former students work for such Manchester firms as N Brown Group, The Co-operative Press, and Hic Dragones, and we also have former clients working at Microsoft, Johnson & Johnson, Bank of America, and other Fortune 500 companies. At Manhattan Review, we look forward to helping you start your journey down the road of success.
TOEFL In-Person Classic
28 hours in total, Class Course, In-Person
Start: Dec 09, 2023

End: Jan 27, 2024

3 days left to start

Saturdays

12:00 PM - 03:30 PM

(Local Time)
Start: Dec 24, 2023

End: Feb 11, 2024

19 days left to start

Sundays

03:00 PM - 06:30 PM

(Local Time)

$1,590.00

$1,490.00

Early Booker
Start: Jan 06, 2024

End: Feb 24, 2024

31 days left to start

Saturdays

12:00 PM - 03:30 PM

(Local Time)

$1,590.00

$1,490.00

Early Booker
Start: Jan 21, 2024

End: Mar 10, 2024

47 days left to start

Sundays

03:00 PM - 06:30 PM

(Local Time)

$1,590.00

$1,490.00

Early Booker
TOEFL Private Course
12 hours in total, Personalized 1-on-1 Course, In Person or Live Online
TOEFL Practice Tests
TOEFL Practice Tests

Helpful! Very thorough.
- Kate (This student took our Negotiation and Decision Making Seminar.)
Manchester
Phone: +44 161 884 0149

Primary Course Venue:

Manhattan Review GMAT GRE TOEFL
Prep & Admissions Consulting
Suite 10, 111 Piccadilly
Manchester M1 2HX, England

NOTE: We do NOT typically have staff at the venue, so email us before visiting the venue.
Meet a Manchester TOEFL Tutor: Olga H.
Olga H. is a Manchester-based educator originally from Copenhagen, Denmark. She is a graduate of the State University of New York at Buffalo, with a Bachelor of Arts in psychology, and Cornell University, with a Master of Science in education. She has ten years of experience as a teacher in a variety of capacities, including adult literacy, private school instruction, GRE tutoring, and TOEFL tutoring. She has taught students in the United States, England, and Denmark.
Olga lives in Manchester with her husband, who is also a teacher, and their three children. She takes pride in helping international students study at universities in the United States and other countries, and as a non-native English speaker herself, she has a high degree of empathy for the challenges faced by international students. Her Manhattan Review TOEFL clients have been accepted to numerous selective universities, and she displays a growing collection of thank-you cards from them in her home office.