Best TOEFL Tutoring in Manchester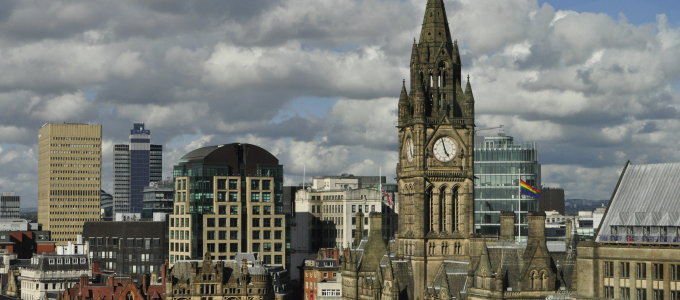 Manhattan Review offers the most effective and convenient private tutoring for the Test of English as a Foreign Language (TOEFL) available in Manchester. Our personalized service will address your academic strengths and weaknesses in each of the TOEFL's 4 areas (reading, writing, listening, and speaking). Our tutors will teach you this material in the manner that you most efficiently learn. Some students respond best to visual stimuli, while others are auditory learners. Manhattan Review's private TOEFL tutoring can accommodate these distinctions in individual learning style. Our private TOEFL tutoring sessions can also be scheduled on a flexible basis, so that our students can study when they have the time. Manchester applicants to universities in the United States, United Kingdom, Australia, Canada, or other countries can have confidence in their TOEFL scores with Manhattan Review's private tutoring.
The first thing our tutors will assess is the institution at which you wish to study. This is because TOEFL requirements are set by individual schools and departments. At Boston College, for example, the minimum TOEFL score for undergraduate and graduate school admission is in most cases an 84, but the School of Management requires a 95 from its graduate applicants. Cornell University's graduate student TOEFL requirements are even more specific. Though an overall score of 77 is acceptable for graduate study at this institution, applicants must score at least 20 in reading and writing, 22 in listening, and 15 in speaking. At Harvard University's Graduate School of Education, all of the aforementioned subscores must be at least 26, for an overall minimum of 104. Manhattan Review's private TOEFL tutoring is custom designed to meet the score needs of each specific student.
Manhattan Review's one-on-one TOEFL tutoring has helped get our students accepted to the best universities in the English-speaking world. Our international students have achieved their goals of attending Princeton, Brown, Stanford, Oxford, Harvard, the University of Pennsylvania, the University of Manchester, and many others. We're proud of the fact that we've helped start careers both in private industry and the public sector. Some of our past students have become important employees of Fortune 500 companies and businesses in Manchester (H.J. Heinz, Hilton Worldwide Holdings, MGM Resorts International, Greater Manchester Metrolink, Seamark Group, and Manchester Unity Credit Union are only a few of the firms currently staffed by our former students). Other Manhattan Review clients have become educators, researchers, and public servants. Whatever you wish to accomplish, Manhattan Review's TOEFL tutoring and TOEFL prep classes can help you get started.
TOEFL Private Tutoring
Hours package 12 to 48 hours, Personalized 1-on-1 Tutoring, In Person or Live Online
TOEFL Private Course
12 hours in total, Personalized 1-on-1 Course, In Person or Live Online

The lessons are well-structured. The presentation session is very helpful. The instructor is very friendly and responsive to students' questions.
- Sanido (This student took our Columbia Business School Communication and Culture boot camp.)
Manchester
Phone: +44 161 884 0149

Primary Course Venue:

Manhattan Review GMAT GRE TOEFL
Prep & Admissions Consulting
Suite 10, 111 Piccadilly
Manchester M1 2HX, England

NOTE: We do NOT typically have staff at the venue, so email us before visiting the venue.
Meet a Manchester TOEFL Tutor: Johanna M.
Johanna M. is a musician and educator originally from Dresden, Germany. She studied flute performance at the Peabody Conservatory of the Johns Hopkins University, and after graduating with a bachelor's degree in music education, she completed a master's degree in music history at the University of Maryland. Johanna settled in Manchester after joining a chamber ensemble devoted to performing obscure 19th century repertoire, and she earns her living through musical performance, private teaching, and TOEFL tutoring.
Johanna specializes in TOEFL prep for arts majors, and her teaching style draws on her experience as an artist. "I knew from her bio that Johanna was the right tutor for me," said a past student who was accepted into a graduate art history program at a highly ranked university. "But it wasn't until I witnessed her teaching first-hand that I realized how appropriate her instructional strategies were for someone with my background. I can't recommend her highly enough." Johanna spends her free time riding her bicycle around Manchester, enjoying the coffee shops, and taking in the city's cultural offerings.