Best TOEFL Tutoring in London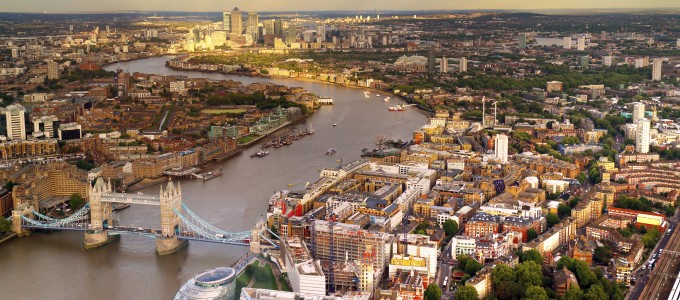 Manhattan Review's private one-on-one tutoring for the Test of English as a Foreign Language (TOEFL) in London is the best recipe for success. Our highly educated, trained, and experienced tutors will significantly ease your preparation for the TOEFL. We offer customized tutoring plans that focus on your individual goals and personality. Our TOEFL practice tests will help our tutors evaluate your progress and give you the confidence necessary for success. Manhattan Review's former TOEFL clients are now graduates of Imperial College London, the London School of Economics, London Business School, and Queen Mary University of London. Our TOEFL students in London have also attended Stanford, UCLA, the University of Miami, Swarthmore, Dartmouth, and other selective universities in the United States.
Manhattan Review's TOEFL tutors will evaluate your current abilities in each of the TOEFL's four areas (reading, speaking, listening, and writing). He or she will then use this information to create the most efficient tutoring program possible for your individual needs. Our tutors realize that the less time you spend on TOEFL prep, the more time you have available for your main subject of interest, and we are dedicated to giving you a course of TOEFL prep study that takes the minimum amount of time necessary. Our tutors will show you how to make the best use of your study time with prep strategies that have been proven to work. Why waste time and effort with a tutoring company that subscribes to the tired ideology of one size fits all? Manhattan Review tutors understand that your time is your most valuable asset, and our tutoring programs are designed for each individual client according to this invariable principle.
At Manhattan Review, we consider the best measure of our success as a company to be the careers of our former clients. Our London TOEFL students have mastered the English skills necessary to work for British companies that have been ranked as among the best places to work in the UK, such as Simply Business, Red Carnation Hotel Collection, Hawksmoor, and MotoNovo Finance. Our roster of London TOEFL prep alumni also includes employees of Berkshire Hathaway, AT&T, Verizon, Kroger, and other Fortune 500 companies in the United States. Manhattan Review's former TOEFL clients work in almost every imaginable field, from financial services and investment banking to performing arts and scientific research. We've taught future entrepreneurs, scholars, artists, educators, and bureaucrats. Whatever your chosen field, Manhattan Review's tutors have helped someone much like you get started.
TOEFL Private Tutoring
Hours package 12 to 48 hours, Personalized 1-on-1 Tutoring, In Person or Live Online
TOEFL Private Course
12 hours in total, Personalized 1-on-1 Course, In Person or Live Online

The instructor is patient in his explanation, and he knows the topics really well.
- Chew (This student took our Columbia Business School Communication and Culture boot camp.)
London
Manhattan Review GMAT GRE TOEFL Prep & Admissions Consulting
Suite 36
88-90 Hatton Garden
Holborn
London EC1N 8PG
United Kingdom

Phone: +44-20-7060-9800

NOTE: We do NOT typically have staff at the venue, so email us before visiting the venue.
Meet a London TOEFL Tutor: Sasha G.
Sasha G. spent his childhood in the war-torn former Yugoslavia. He was relocated to the United States as a refugee, where he completed a bachelor's degree in computer science at Carnegie Mellon University. Sasha worked as an English and computer literacy tutor for his fellow refugees while in Pittsburgh, and later moved to upstate New York to pursue a master's degree at SUNY Buffalo. After graduation, Sasha was hired by a London public relations firm to teach computer skills to its employees, and sought out additional tutoring work based on his own high scores on the TOEFL, which placed him in the 99th percentile. He joined Manhattan Review in 2009, and has consistently provided highly regarded TOEFL and SAT prep for his London students.
Sasha believes in harnessing the power of technology for educational purposes. He has used his background in computer science to develop IT-infused study programs for his students that make use of the latest educational software. Sasha's students appreciate his 21st-century approach to TOEFL tutoring, and have left us comments such as the following: "I'm sure that if he wanted, Sasha could be making a small fortune working at Google or Facebook, but he instead uses his computer skills toward the goal of education. I can't tell you how much I respect his idealism." Sasha spends his free time upgrading the computer systems of various charities, especially those devoted to refugee issues. He knows that the London community is filled with people who have fled political turmoil in other parts of the world, and is committed to doing everything that he can to help them stabilize their lives. He is also an amateur musician and plays the guitar, piano, and harmonica. He will admit to being a fan of all of the Pittsburgh sports teams, especially the Pirates.