Best TOEFL Test Prep Courses in Glasgow (Scotland)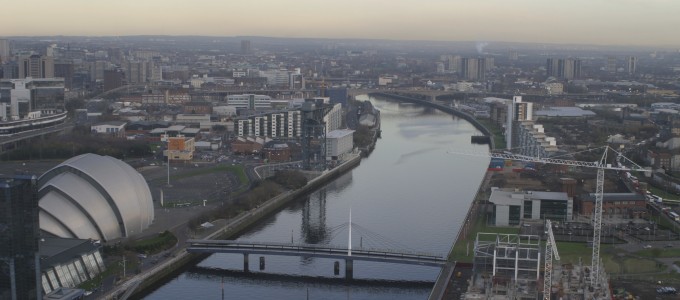 The Test of English as a Foreign Language, or TOEFL, is one of the most widely used standardized tests in the world. TOEFL is used by many colleges and universities, medical and licensing organizations for professional certification, and immigration departments to determine proficiency in the English language. The TOEFL is also used in the United Kingdom to show proficiency for three tiers visas: tier 1, tier 2 and tier 4.
For over 15 years, Manhattan Review has been delivering state-of-the-art TOEFL test prep services to individuals who desire to master the English language. How do we do this? The formula for our boutique program is very simple. First, we offer access to elite professional tutors who represent the best in their professions. In addition, we provide access to interactive online courses as well as practice tests that are designed just like the real TOEFL that students take annually. No other test prep program provides the tools and resources that are guaranteed to help you succeed on test day like Manhattan Review Glasgow.
Our world-class TOEFL program is designed with every type of learner in mind. No matter what you're learning style, at Manhattan Review we are the very best at providing top-notch test preparation and can help you master the English language so that you can achieve your highest possible score on the TOEFL. But don't take our word for it, we have the reputation to prove it.
In Glasgow, all the top colleges and universities as well as the top companies have admitted students from Manhattan Review. From the University of Glasgow to the Scottish Qualification Authority, over the years, Manhattan Review has become known for training the best and brightest in Glasgow and you could be a part of the next generation.
Start your path to academic and professional success with unprecedented TOEFL test prep services from Manhattan Review in Glasgow!
TOEFL In-Person Classic
28 hours in total, Class Course, In-Person
Start: Dec 10, 2023

End: Jan 28, 2024

5 days left to start

Sundays

03:00 PM - 06:30 PM

(Local Time)
Start: Dec 23, 2023

End: Feb 10, 2024

18 days left to start

Saturdays

12:00 PM - 03:30 PM

(Local Time)

$1,590.00

$1,490.00

Early Booker
Start: Jan 07, 2024

End: Feb 25, 2024

33 days left to start

Sundays

03:00 PM - 06:30 PM

(Local Time)

$1,590.00

$1,490.00

Early Booker
Start: Jan 20, 2024

End: Mar 09, 2024

46 days left to start

Saturdays

12:00 PM - 03:30 PM

(Local Time)

$1,590.00

$1,490.00

Early Booker
TOEFL Private Course
12 hours in total, Personalized 1-on-1 Course, In Person or Live Online
TOEFL Practice Tests
TOEFL Practice Tests

The instructor is patient in his explanation, and he knows the topics really well.
- Chew (This student took our Columbia Business School Communication and Culture boot camp.)
Glasgow
Primary Course Venue:

Glasgow Marriott Hotel
500 Argyle Street
Glasgow G3 8RR, Scotland

NOTE: We do NOT typically have staff at the venue, so email us before visiting the venue.
Meet a Glasgow TOEFL Tutor: Grace
Growing up in the town of Paisley, just outside of Glasgow, Grace spent a lot of time in the bustling global city, but she never wanted to forget her roots. Although she grew up in a family that spoke Scottish English, she often had exposure Scottish Gaelic as a result of interaction with the elders in her extended family. That experience would later come handy for her when she embarked on a tutoring career with Manhattan Review.
Before joining the world-class team of professional TOEFL tutors at Manhattan Review, Grace aced the TOEFL herself before enrolling in the prestigious of Strathclyde Business School at the University of Strathclyde, where she studied at the Hunter Centre for Entrepreneurship. Upon graduation, she began working for a major multinational insurance company in Glasgow that gave her the opportunity to travel the world, including spending several years in her company's Toronto location, before returning to her second home in Glasgow.
After hearing about Manhattan Review, Grace knew it was the place for her to make a difference in her second hometown. As a TOEFL tutor with Manhattan Review, Grace has been instrumental in not only delivering the high quality one-on-one tutoring that we are known for providing, but also giving her students the necessary tools they need to master the English language. Although very proud of her background and her family, Grace knows first hand what it's like for someone to overcome obstacles related to learning and mastering English from the perspective of a non-native English speaker, like some members of her family. Her students at Manhattan Review Glasgow appreciate her depth of knowledge and experience in the field as well as personal connection to the city of Glasgow. Having tutors like Grace is precisely why Manhattan Review is number one for TOEFL test prep services.